How Much Does Custom Tile Cost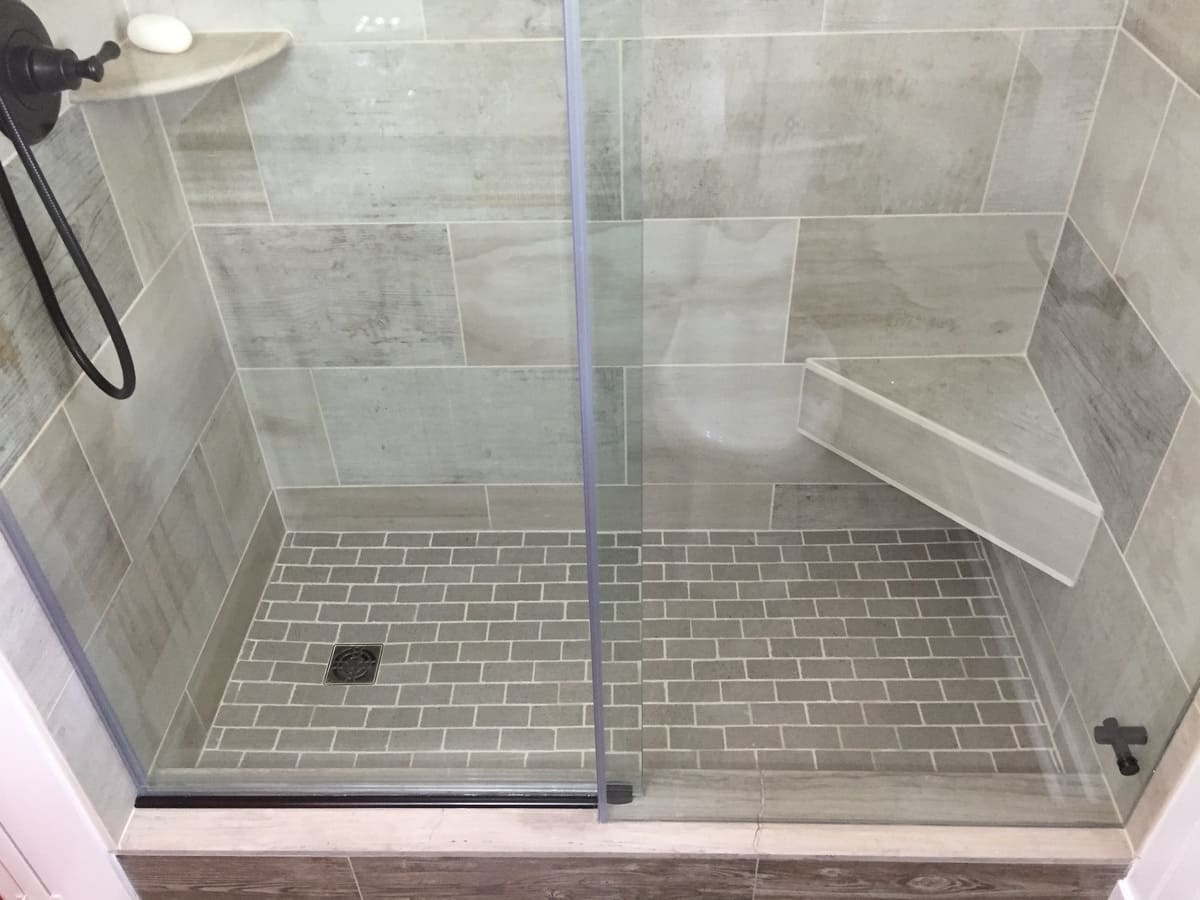 Custom tile is a great way to showcase your unique style in your home. Tile designs can fully customize any room or any area of any room in your home. If you're considering a custom tile project for your home in Alexandria, Virginia, one of the top questions on your mind is probably, "How much will it cost?"
Of course, price can vary greatly depending on the size of the room, the specific type of tile you choose, who you hire and buy from, and other variables. According to the experts at Houzz, "Tile installation typically costs around $2,000 and commonly ranges between $1,000 and $4,000. Most projects will cost roughly $5 to $10 per square foot. While tile flooring is slightly more expensive than other floor types, prices for tile installation can vary depending on the materials. With choices ranging from porcelain tile to natural stone to hand-painted pieces, tile can work with a number of interior spaces."
Now you may be asking yourself, "So, is custom tile worth it?" Again, this will come down to a lot of variables and personal preference in the end. Check out some of these photos of popular custom tile home design ideas, and you might find your answer.
Want more inspiration or guidance? Consider these custom tile ideas from our own experts at Silva:
Tile is most often used in the bathroom, kitchen, or laundry room. Let's take a moment to think outside of those areas. Consider a unique tile border around a large carpeted area in your living room, around your fireplace, or as a showcase section in your dining room.
Create a classy, functional, easy-to-clean foyer. Tile is very easy to clean compared to hardwood floor or carpeting. Don't make the carpet mistake with your foyer. Let us create a custom tile design that will welcome you and your guests in style.
Designing your custom tile area doesn't have to be complicated. Visual masterpieces come in all shapes and sizes. Describe your idea to us and we'll work diligently to make it happen. You may use pictures or other visual aids to show us the design you have in mind. We will run it by our designers and come up with a plan of action that you're sure to love.
Are you considering custom tile for your home in Alexandria, Virginia?
Call us any time to discuss your project in detail. From stunning custom tile to completely remodeled kitchens, bathrooms, decks, additions, and whole home remodels, Silva Construction Group will guide you through the process from start to finish with the highest level of service. You'll never deal with a middle man or be asked to wait until we address another project while we're working on yours. Your project is our only project until it passes
your final inspection. Our clients don't generally conform to the standards of the everyday homeowner; they want more out of their custom designed home. Every homeowner deserves the right to be treated as a unique individual, and that's what we offer. Let's talk custom tile design.
Silva Construction is proud to offer superior quality in home renovation in and around Alexandria, VA. Contact Us if you have any questions or would like to schedule a free consultation.