How to Remodel Your Home in Northern Virginia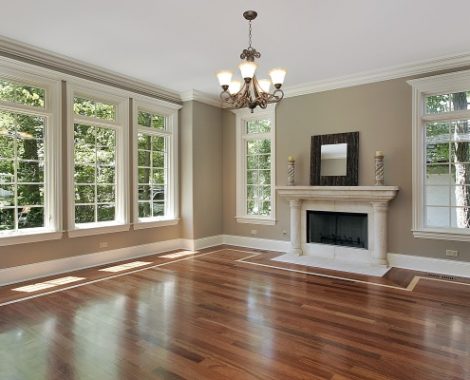 Even if you love your home in Alexandria, VA, there's nothing wrong with wanting to undertake a few remodeling projects to make the space more functional, convenient, and comfortable for you and your family. In this blog we'll explain how to remodel your home, from bathroom, to kitchen, to outdoor living! The big question as you prepare to renovate your home is whether you should hire a professional contractor or be your own DIY contractor. Undertaking certain home improvement projects by yourself can lead to cost savings, in addition to a sense of pride and joy. When it comes to especially complicated or expensive house remodeling projects, however, it's better to call in a professional home remodeling team.
How to Remodel a Bathroom
Bathrooms can be spaces of simple utility or luxurious indoor spaces where you can enjoy peace, solitude and rejuvenation. In general, any time your home improvement project involves electrical work or plumbing, such as installing new plumbing lines or running electric for an in-floor heating system, it's best to leave the work to skilled professionals.
If you don't know what you're doing, you can put yourself in danger and also risk damaging your home. To fix costly mistakes, you'll need the expertise of professionals, which is why it's preferable to get help in the first place. It's also a good idea to hire a contractor if your bathroom remodeling project is intended to expand the size of your bathroom or reshape the existing footprint. Additionally, if you're running new ventilation or undertaking a complex, custom tile job, you can save yourself time and headache by contracting with specialists for the work.
However, there are plenty of bathroom improvement projects that can be satisfying and cost-effective to attempt on your own. A few examples of good DIY bathroom remodeling projects include tasks like installing new flooring, replacing a vanity, installing basic tile, painting, replacing a faucet or toilet, or installing a mirror or grab bar.
How to Remodel a Kitchen
Similar to bathroom remodeling, you are best off hiring a professional if your kitchen renovation involves removing walls to change the floor plan, moving or installing new plumbing, running a gas line, or hardwiring under-cabinet lighting. Additionally, if you've purchased high-end materials for countertops, cabinetry or flooring, having a professional install them can ensure the job is done right the first time. It would be a shame to invest in custom, upscale products and have them damaged as a result of improper installation.
A few DIY kitchen remodeling projects to consider as you're renovating the space include replacing laminate countertops, refreshing cabinet faces with stain or paint, and replacing most appliances and fixtures, including your sink and faucet.
Outdoor Remodeling
Whether you're renovating your indoor or outdoor living spaces, there are times to DIY and times to hire a professional remodeling team. Contractors are better suited for constructing in-ground pools, running electric to outbuildings, or installing an in-ground sprinkler system. For complex decks and stamped concrete patios, you may also want to consider hiring a licensed remodeling contractor. However, if you're looking at building a simple deck or shed, those are good outdoor DIY projects. Others include building a fence, installing a retaining wall, putting in a garage opener, replacing windows, or landscaping.
Remodeling Your Alexandria, VA, Home
It's exciting to start a home improvement project and envision how it will look when it's finished and the value it will bring for years to come. Just because you can do a home remodeling project on your own, however, doesn't mean you should. For complicated projects, you are better off using the specialized knowledge and skills of professionals. Silva Construction Group can help you with large, complex bathroom and kitchen remodeling projects that will enhance the value and comfort of your Alexandria home.