How to Remodel a Bathroom Start to Finish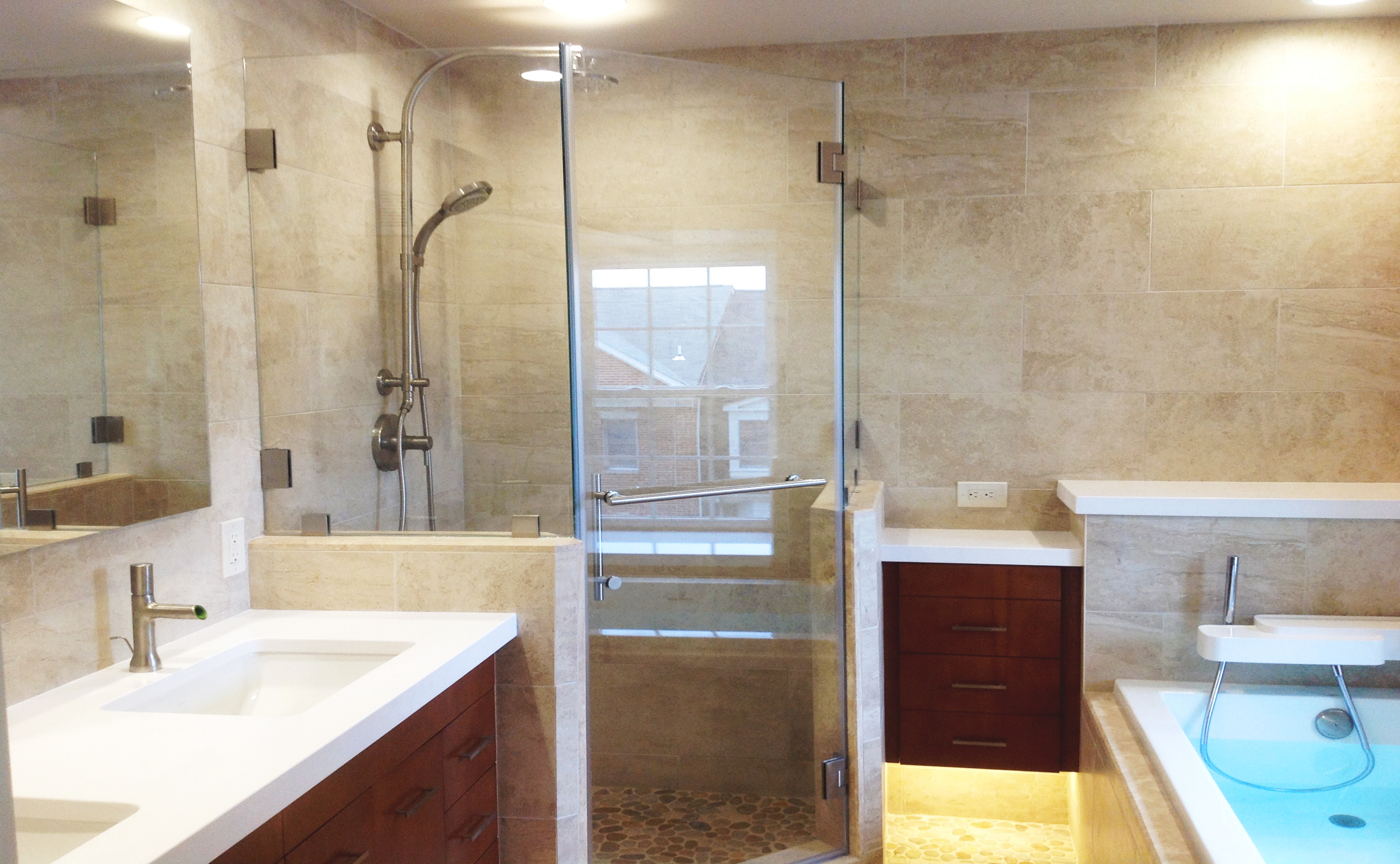 The bathroom is the second-most remodeled room in the home. Aside from the kitchen, most homeowners say that an updated bathroom is the most important feature in their home. Of course, it's precisely its level of importance that makes some homeowners nervous about how to make sure they do it right. There are certainly a lot of important decisions to make and specific steps to take—in the right order—to ensure your bathroom remodel project is a success. But don't worry, Silva is here to help with our step-by-step guide on how to remodel a bathroom start to finish. This free guide will give you an idea of how to plan your project and what to expect along the way.
1. Choose your design
Everyone's dream bathroom is different. Make sure you are clear about key design elements like color scheme, flooring options, materials for walls, lighting, appliances, fixtures, storage, and space before you get started on your remodel. Check out some tips on design options from This Old House's article Redoing Your Bathroom? Read This!
2. Be aware of electrical and other safety issues.
The bathroom and kitchen have specific electrical needs in order to meet the national code for electrical safety. Any electrical source within a few feet of a water source is required to have a GFCI outlet. The GFCI, or ground fault circuit interrupter, shuts off power to the outlet if it detects water or contact with a person. They're in place to protect you from electric shock.
3. Demolition
Before you can remodel, you of course have to remove all the elements you'll be replacing. For bathrooms, this usually means demolishing most of the room, from the drywall to fixtures. Here are some tips for how to demolish a bathroom before you remodel it.
4. Install new tub and/or shower.
Start with the new shower and/or tub install, making sure to check for and fix any signs of water damage to the subfloor first. You'll also want to be aware of any issues with space (e.g., location of the door and other features), before selecting and installing a new tub or shower.
5. Make adjustments for wiring/electrical needs.
Before you can install your new cabinets and vanity, you'll need to make adjustments for the new fixtures, especially if they are different sizes than your old features, which is usually the case. make sure to be aware of electrical issues and make any necessary adjustments to the wiring and electrical setup, safely (see #2 above).
6. Flooring and walls.
Once you've adjusted for utilities, you can lay down new tile or other flooring materials. Next, it's time to hang new drywall and then begin painting. This is also when to start re-tiling your shower and tub area. Here's a few tips for how to install tile in a bathroom shower.
7. Install new vanity, cabinets, and other fixtures.
Once the walls are finished and any new lights are installed, you can install the new vanity (including the sink and faucet). Once the plumbing for the new sink drain is hooked up, you can finish with installing the new cabinets and other essentials like mirrors, etc.
8. Hook up the toilet and complete any final touches.
Leaving the toilet for last helps prevent chipping it while working on other aspects of the bathroom remodel. Check out Lowe's guide for details on how to install and hook up a new toilet. Still nervous, have questions, or just ready for some help? Contact us today and we'd be happy to discuss your needs and how we can help give you the bathroom of your dreams!