What is the Cost of an In-Law Suite in Northern Virginia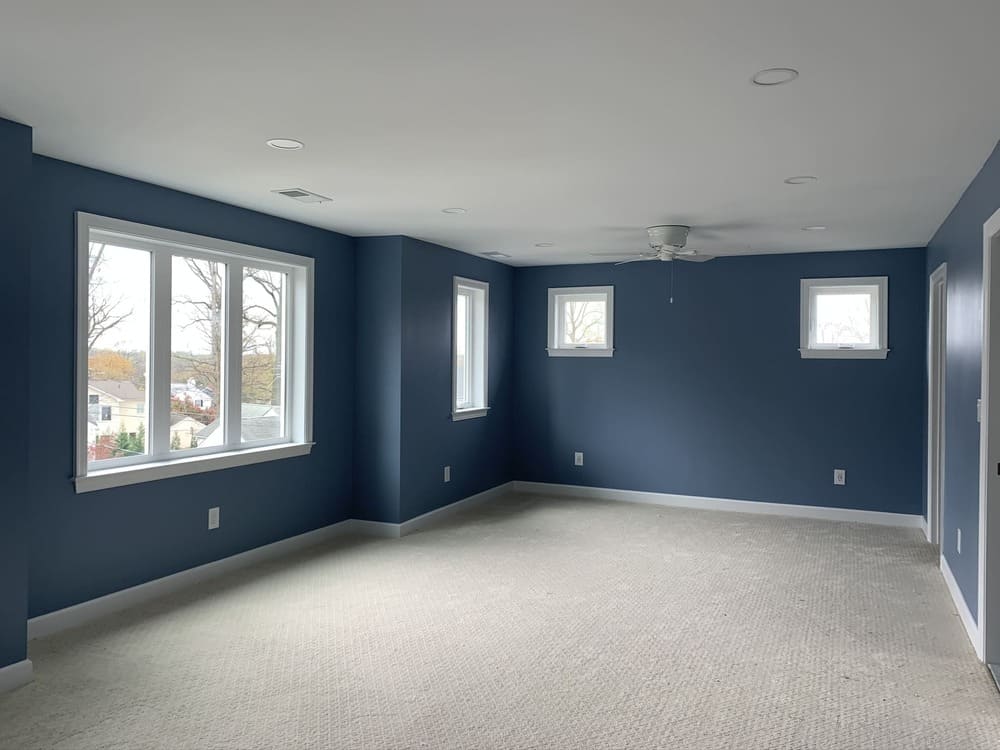 Kids headed home after college? Is your mother-in-law ready to move out of her place and into yours? If you've found yourself with a full house, you could benefit from adding extra living space like an in-law suite. An in-law suite is a private space that includes at least one bedroom and bathroom and often a kitchenette and common space. These units are great solutions for many families' shifting needs.
At Silva, we love designing these spaces to suit our client's needs. We have spent decades delighting North Virginia neighborhoods with additions and remodels of all kinds.

In-Law Suite Basics
Alternate Names For an In-Law Suite
In-law suites have many names. If you're on the hunt for inspiration, you might want to search under these terms as well:
Mother-In-Law Suite
Auxiliary Dwelling Unit
Granny Pod
Ohana Suite
Guest House
Secondary Dwelling
Possible Locations for an Auxiliary Dwelling Unit
The location you choose for your in-law suite will depend on your home and property characteristics and the needs you are building your dwelling to meet. It will also impact the cost of your project. Consider the following options when selecting a space for your new addition:
Basement-This may be an easy way to maximize space and provide privacy.
Main Floor- If your in-laws cannot manage stairs or you do not have a basement, a main floor addition may be your best bet.
Garage -Renovating an existing space can keep your costs down. We can remodel garages into lovely living spaces or add extra space above a garage.
Free Standing Unit- If you have the space, a free-standing unit can provide the ultimate independent experience for its occupant.
Reasons to Build an In-Law Suite
Care for Family- An Ohana suite could fit the bill if you take care of an elderly parent or another family member who might need help with daily living.
Adult Children- If adult children are returning to the family home, an auxiliary dwelling unit might be your best bet in preserving everyone's peace and sanity. The extra privacy of personal living space will suit young adults well.
Nanny Quarters- You may be able to attract a higher-quality candidate if you can provide housing for your childcare provider. Your nanny has no commute, which could result in a wider range of availability. A live-in nanny adds convenience and flexibility for your family and your nanny.
Guest Suite- If you are constantly entertaining out-of-town guests, a guest suite is a great upgrade. Private space helps your guests relax and your usual routine to continue with fewer interruptions.
Rental Unit- A private secondary unit can be a great way to generate another income. Rent your space nightly with an app like Airbnb, or bring on a more permanent tenant.

Cost of Auxillary Dwelling Units
The cost of your in-law suite will depend on the type of project you have planned, materials you use, features you include, utility work needed, and the square footage. A large, freestanding unit with a full kitchen will generally cost more than adding a bathroom and bedroom in the basement. An in-law suite typically costs between $40,000 and $125,000 to build. If you choose to renovate your garage, you may be able to create an excellent space for slightly less.
Is A Secondary Dwelling Worth it?
An AUD adds value to your home for some buyers. About 20% of home buyers are willing to pay more for a home with an in-law suite. In other words, people in the market for a home with an in-law suite are willing to pay the price for one. A secondary dwelling could also be a good financial decision if you collect rent or choose an AUD instead of senior caretaking services like a nursing home or in-home care.
Common Pitfalls with an AUD
Utilities-Some homeowners prefer to build their in-law suites with separate utility hookups so that they can turn them off when the suite is not in use.
Homeowners Association- Check with your local homeowners' association to ensure that the project you are planning meets their requirements. Some HOAs have square footage or other specific requirements.
Permitting- Be sure to secure the correct permits for the work you have planned.

Creative Features for your In-Law Suite
Accessibility- Ensure that your in-law suite is accessible if it is being built for someone who may have these needs. Consider door handles and pulls, bathroom features and fixtures, and the height and placement of cabinets.
Smart Tech- Consider smart thermostats, lights, and speakers, video doorbells, and other features that allow you to control your devices remotely or check-in from afar.
Put your Family Up in Style in Northern Virginia
Silva Construction Group is ready to help you design and build the perfect in-law suite. We can't wait to talk to you about your vision and introduce you to some fantastic solutions and new ideas. We know we can execute your project with style, on time, and on budget. Reach out today to get started!