Home Additions: Should I Build Up or Bump Out?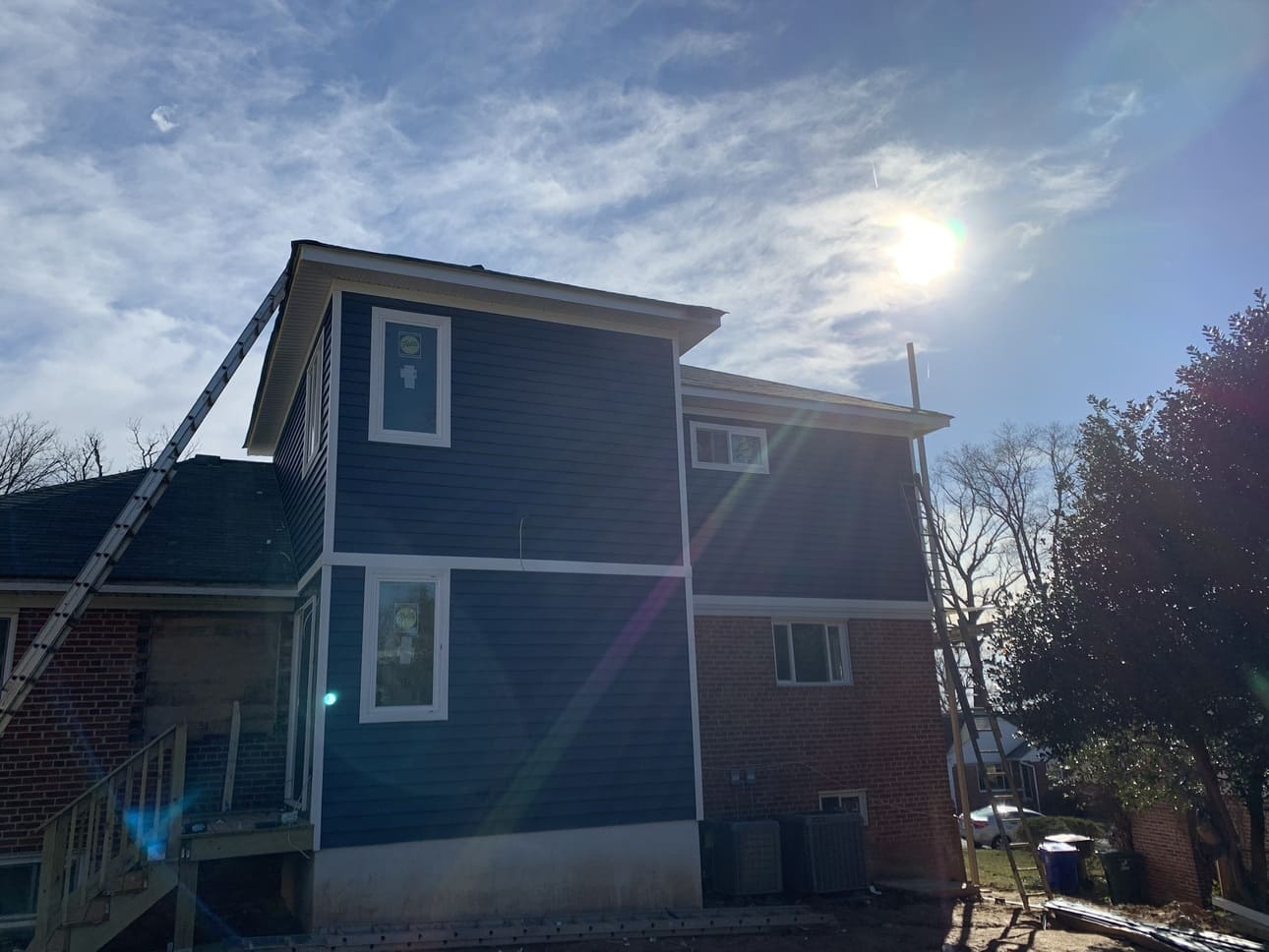 You love your home, but it's starting to feel a bit too small. There's not enough space for you and your family to live comfortably anymore, or maybe you could really use a specific type of room, such as a home office or a new guest room to accommodate frequent visitors.
Rather than moving away from the place in Northern Virginia that you've already invested in and come to know as "home," you can add onto the building and create the exact type of space you need. With a home addition or expansion, you also have the opportunity to increase the long-term function and value of your property so it better serves your family and is even more appealing to future homebuyers.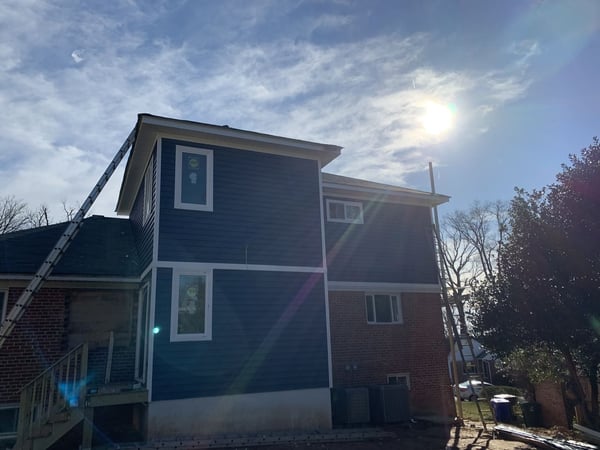 Building Up vs. Bumping Out: Pros and Cons
If you want to make an addition to your house in Alexandria, Virginia, or the surrounding area, there are a few common ways to do this. The first method is expanding your house vertically by adding a second—or even third—story to the structure and installing a new staircase. The second main home addition method is known commonly as a bump out. Instead of building up, you build out by constructing a new room or expanding an existing space, such as a kitchen or family room.
Both strategies have the potential to satisfy your need for more space. However, which one is superior comes down to a variety of factors, including your personal preference, budget, the purpose of the new square footage, the size and condition of your property, and the local building and zoning codes in your Northern Virginia community. Ultimately, different solutions work well for different families and homes.
Here are several things to consider before deciding if a bump out is worth it or if you are better off building up:
Pros and Cons of Building Up
Building up is often considered more cost-effective than building out, both in terms of materials and labor, but that comparison is influenced by numerous caveats. In general, the cost to add a second story to a home can range between $180 and $250 per square foot. Your overall project price depends on the type of space you are constructing, the quality and grade of the features and finishes you select, and if there are complexities on your property or within your house that make the home addition more challenging for your construction crew in Northern Virginia. For example, constructing a second-story bathroom or in-law suite is going to be a bigger investment than building an over-garage addition or a simple space that doesn't involve extensive plumbing and electrical components.
Beyond the cost to add a room, there are other factors to consider. One of the benefits of expanding your house upward is that you don't have to sacrifice valuable outdoor living spaces, such as your backyard or an adjacent patio or deck. While doing the project, you can even add new exterior features, such as a rooftop deck or a second-floor balcony.
On the downside, you have to look into municipal building codes to make sure there isn't a limit on the permissible height of your home. There could be an issue if your taller house will limit the views of your surrounding neighbors or cause other issues. Your homeowners association (HOA) may also have guidelines and restrictions about home height or style that you need to be conscious of before deciding to go this route.
Finally, exterior maintenance—such as fixing your roof, residing or cleaning your gutters—can be more challenging with a multi-level house.
Pros and Cons of a Bump Out
The reason why building onto your house horizontally rather than vertically tends to be more expensive is because it requires excavating, installing a new foundation, and expanding the roof system. You also have to make sure the new construction doesn't disrupt the power and sewer lines around your property. Typically, the cost to expand a house outward is about $250 to $300 per square foot. However, you can accomplish a more cost-effective bump out by adding on a prefabricated sunroom or three-season room to serve as an office, play area or entertainment space.
Before designing a bump out or remodel that changes the existing footprint of your Arlington home, research applicable zoning codes, such as setback requirements. These may impact where you can build your addition or how much square footage you can add.
On the plus side, if you build out, you avoid the noise and disturbance that accompanies having two or three stories and household members traveling up and down the stairs. A one-story home also tends to be more suitable for young children or family members who struggle with mobility. That's why it's important to consider the specific needs of your family and who will primarily be using the new home addition. On top of that, think about your future goals or potential scenarios, such as having an aging parent come to live with you or growing your nuclear family.
The right decision for your situation also depends on the type of space you want to add. If you need a larger kitchen or living room, you will inevitably be expanding your first floor. Other spaces are more versatile and can be built either downstairs or as an upstairs addition.
Expanding Your Home in Northern Virginia
Building a home addition can significantly improve the function of your home and make it more comfortable while enhancing the potential resale value. However, you first have to decide how to go about your expansion. For some homeowners in Northern Virginia, adding a second or third floor to an existing home is the preferable solution while building onto the first floor is better for others. Whichever type of project you decide to pursue, Silva Construction Group can help bring it to fruition through a cost-effective, seamless and rewarding process. We offer a wide range of remodeling services, which encompass home additions of all types and sizes, to nail down the perfect project for your family.