7 Best Home Addition Ideas for Your Northern Virginia Home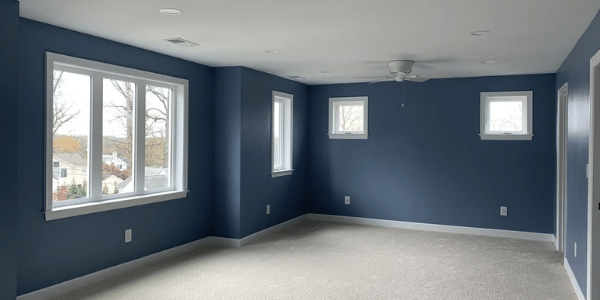 Is your home starting to feel cramped and crowded with your growing family? Do you have no space to set up guests and friends when they come for a visit? Are you still trying to work remotely from your kitchen table?
As the needs of your family ebb and flow, your once-perfect home may start to lose its ability to satisfy them. Rather than seeking out a new house in Northern Virginia, you can solve this problem by hiring a professional contractor to assist you with a creative and well-timed expansion or room addition.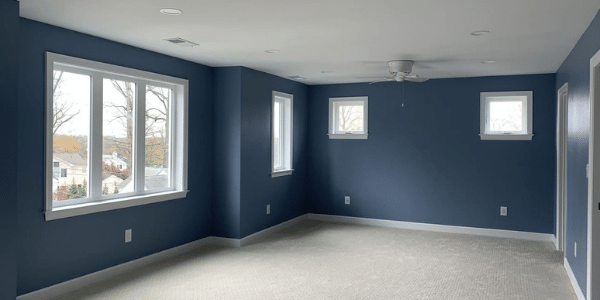 Popular Home Addition Ideas
Every home is different, as is every family. Your home addition in Northern Virginia also will look unique, based on your property, what stage of life you're in, and the specific lifestyle needs of your household. You may already have an idea of what kind of addition you need to suit your family, whether it be in terms of the type of space or square footage. But even then, there are multiple ways to achieve a goal.
If you're thinking about adding on to your house in Northern Virginia, here is a look at different types of home additions to use for ideas and inspiration:
1. Build a Second-Level Addition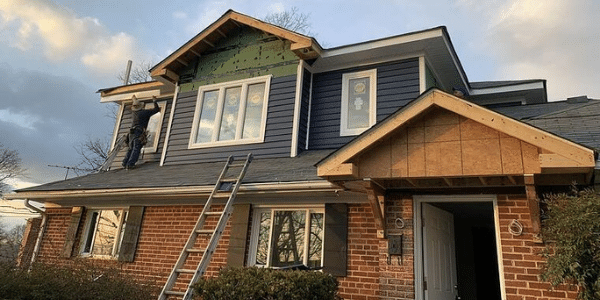 If you need a significant amount of new space, you can transform the size and structure of your home by building another level that includes bedrooms, bathrooms or multipurpose space. Building up is generally considered the less expensive option because it doesn't require you to excavate and pour a new foundation. In some cases, it may be the only option to comply with setback requirements or limited exterior space. However, that doesn't mean it's a simple job. Before adding an extra story to your home, you must make sure the building is structurally sound and can hold the weight of all those new materials. You also should run the idea by your neighborhood homeowners association and check with local building codes.
2. Expand Your Kitchen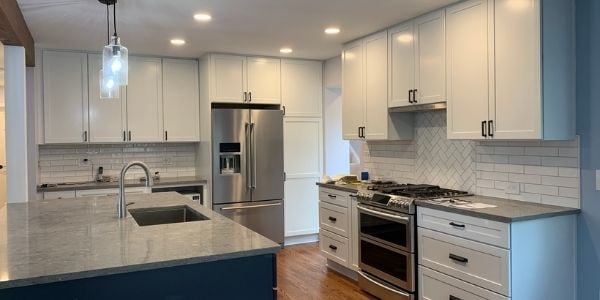 Micro-additions can also go a long way in making your home a better fit for your family's growing needs by optimizing the existing floor plan. When adding square footage to your home in Northern Virginia, think about where it will make the most impact. Kitchens are often referred to as the heart of the home, and much of family life tends to circle around the kitchen. One worthwhile type of home addition is to bump out your kitchen, giving you space to significantly enhance the function and flow of the room. You can turn what is now a cramped, closed-off space into a grand chef's kitchen filled with all the appliances and special features you need for cooking, entertaining and more.
3. Create Space with Sunrooms and Enclosed Porches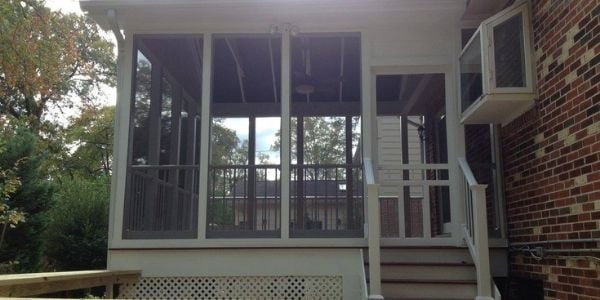 If you have an extra porch or patio that isn't getting much use as an outdoor living space, convert it into an extra bedroom, home office, laundry facility or mudroom. This saves you from having to add a new foundation and enables you to keep the existing footprint intact. Also, you can capitalize on the already open nature of the space to install windows and highlight sweeping views of your natural surroundings. If you want someone to be able to comfortably reside in the room—as opposed to spending just a few hours per day there—you need to install proper insulation and flooring and also expand your HVAC system.
4. Craft Outdoor Living Space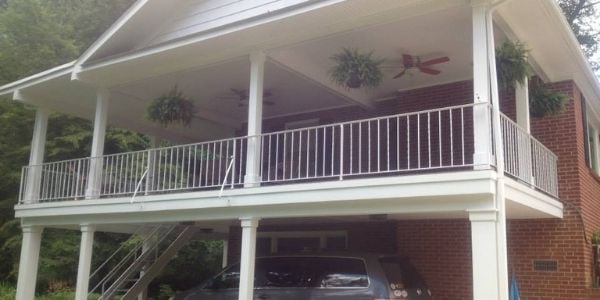 In Northern Virginia, it's pleasant to have an outdoor space that you can regularly enjoy without having to leave your property. Exterior structures, such as decks, porches, patios and manicured backyards, continue to increase in value and popularity as they help you achieve a desirable balance of indoor-outdoor living. Depending on the size and topography of your property, you may be able to build a new porch or garden adjacent to your home or install a swimming pool or hot tub. There may also be space on a higher story for installing an attractive deck or an elegant outdoor kitchen. The good news is outdoor living spaces often recoup about 65% to 70% of costs in potential resale value.
5. Reconfigure Your Interior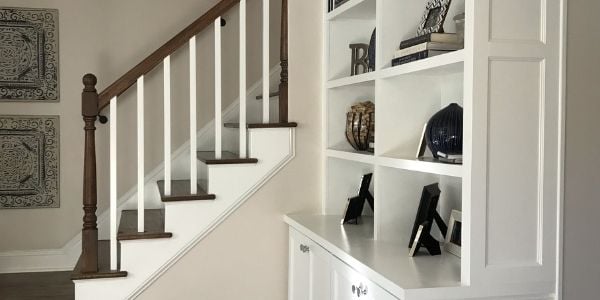 Instead of building an additional room to your house, think about what you already have available to you. Completely gutting your interior gives you the opportunity for a fresh start. This is especially useful for older homes that weren't designed for modern family life. You can leave the bones of the building intact, but then reconfigure the size and location of other living areas. With a more creative layout, you may be able to optimize space that previously went unused, or apply a universal design to prepare your house for successfully aging in place.
6. Convert a Basement or Attic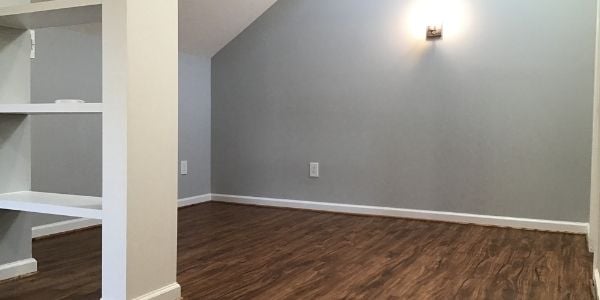 When neglected, basements and attics may seem like unwelcoming, inaccessible and even creepy areas, but they hold a lot of potential for home remodeling in Virginia. You can convert your basement into a new home gym, an entertainment center or a fully outfitted in-law suite. A remodeled attic can likewise serve as an extra bedroom, a workspace or an extra multipurpose room. Your garage may also be a good target for converting into a large primary suite or guest bedroom if you currently don't use the space all that much.
7. Build Dormers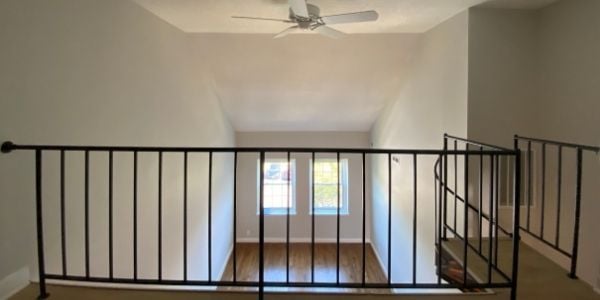 Dormers are typically built to create window openings in the existing roof plane of your Northern Virginia home and usher in more natural light. However, they double as an effective solution for increasing the amount of livable or usable space in a loft or attic, especially if you're otherwise limited by zoning restrictions. Dormers are also fairly versatile and can increase the building's curb appeal, whether your style is Victorian, Cape Cod, modern farmhouse or contemporary.
Building Modern Home Additions in Northern Virginia
The purpose and vision of your home addition can be as varied as your family dynamic and unique lifestyle needs. By adding square footage or optimizing what you already have, you can make your house in Northern Virginia more comfortable and functional. To get your project underway, Silva Construction Group offers a wide range of remodeling services that encompass home additions of all types and sizes. We can help your current residence maintain its status as your "dream home" by expanding and changing the building and surrounding property in accordance with your own daily routines and future goals.