Put Your Basement to Good Use: 5 Basement Remodeling Ideas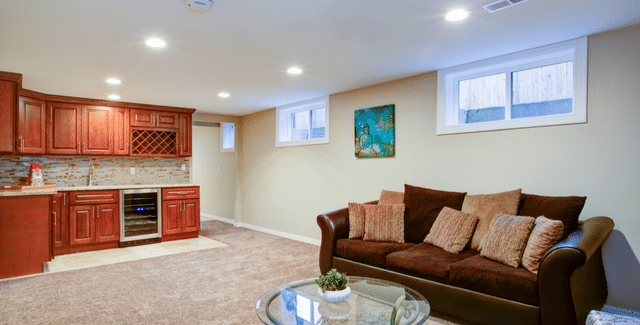 If you're looking for extra space in your home, your basement could be full of untapped potential. Many times, basements go unfinished or unused because homeowners aren't sure what they can or should do with the space. Depending on your lifestyle and home remodeling goals in Alexandria, Virginia, there are several ways your basement can add value to your home and your life. Here are 5 basement remodeling ideas to get you started.
Turn Your Basement into an Apartment

Remodeling your basement into an apartment or in-law suite is a great basement idea if you're looking to create rental income or move a loved one into your home. This approach gives the basement occupant the privacy of their own home while also being close to family or their landlords. If you're doing the remodel solely for rental purposes, you may even want to consider a separate entrance for your new basement apartment. Creating a whole home renovation in the basement also adds a lot of resale value to your home.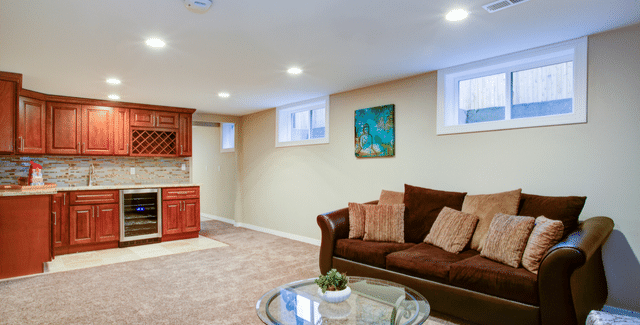 Make Your Basement a Man Cave
Ready to catch the big game on a big screen TV and a wrap-around couch? A man cave might be the basement remodeling idea you've been waiting for.
Choose some trendy flooring
and add a wet bar, and your man cave will become a place where you can get away from the hustle and bustle of daily life, sit back, and relax. A man cave doesn't have to be all about bars and sports, though. Maybe your man cave looks more like a shop with tools and projects scattered around. Or perhaps you enjoy a virtual golf simulator in your man cave.
Create an Entertainment Space in Your Basement
If you prefer a less sporty area for entertaining, consider a simple space filled with the things you love most. Your basement could include a home theater, a game room, a bar, a wine cellar, or all of the above! The key to creating the perfect entertaining space is to consider your family's lifestyle. If you have teenagers who like to have friends over, maybe a home theater is the right way to go. If you enjoy hosting dinner parties, perhaps a wine cellar is a better option for your space.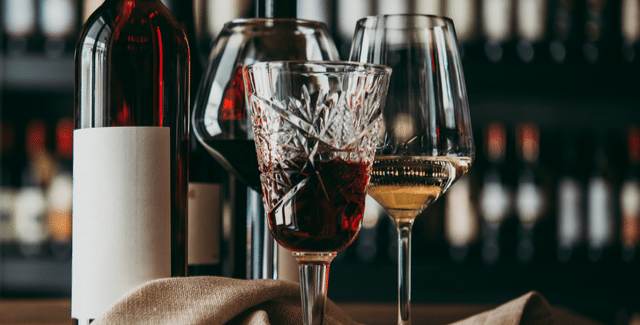 Get Work Done in a Basement Home Office
If you need a workspace that's away from the craziness of the rest of the home, a basement office might be just what you need. Add extra insulation to keep the area warm and quiet so you can stay focused and get work done. The best part about a basement office is you'll likely have other unused space in your basement that you can turn into an extra bedroom, a home gym, a designated laundry area, or playroom for your children.
Create a Basement Guest Suite
More sleeping space is always an excellent addition to your home for when you have out of town guests or family staying for the holidays. While the basement might not be the coziest place for a guest bedroom, with the right remodeling techniques, it can become a luxury oasis for your visitors. Add extra insulation, an ensuite, or a fireplace to add some luxury to your basement guest room. With their own space to relax and unwind, your guests will likely feel more comfortable and at ease in their guest suite.

Remodeling Your Basement
When it comes down to remodeling your basement, it's all about your lifestyle. If you're going to remodel your space, be sure it's a space you'll use and that brings value to your home and your life. If you're ready to start on one of these basement remodeling ideas, but you're not sure how, contact us, we'd be happy to talk you through your options, come up with a solution that fits your needs, and give you a better idea of how long your remodeling project will take.