How to Make Your Home in Northern Virginia More Nature-Friendly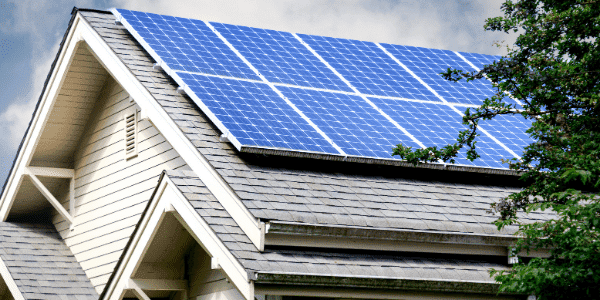 Creating an eco-friendly house has several benefits: minimizing your carbon footprint, reducing your monthly utility bills, increasing sustainability and enhancing the overall value of your residence.
If you want to move in that direction, there are numerous changes you can implement at home, both large and small, depending on your financial and personal circumstances, the condition of your house and how much remodeling you want to do. While some eco-friendly decisions may require you to renovate or upgrade your home in Northern Virginia, others are small changes that collectively lead to more sustainable living.
Sustainable Ideas for Homes in Northern Virginia
You may be interested in creating a greener home, but you're not quite sure where to start. The answer depends on your level of commitment, time and ability to invest in remodeling your home. It's also fine to start off gradually with budget-friendly solutions while planning for a major remodel to structurally enhance your home's energy efficiency in the future. To help you get started, here are a few small changes and larger renovations to consider if you want to foster a more environment-friendly house: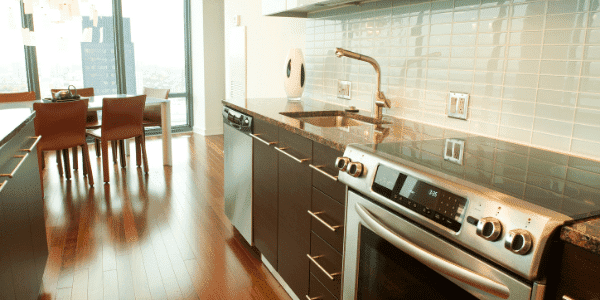 1. Go Solar
An increasing number of homeowners are harnessing the power of the sun as a renewable energy source for their residence. Since the turn of the century, photovoltaic (PV) solar technology has become more financially viable for individual households. While installing solar panels is a rather large capital investment upfront, as you have to pay for the equipment and labor, they are financially beneficial in the long run. Some perks of going solar include a potentially higher home value, lowering your monthly utility bills and mitigating your carbon footprint by relying less on non-renewable energy sources.
2. Get Window Treatments
Your windows and doors are a big key to energy efficiency in your home. If you have older windows or ones that don't work well, they are likely doing a poor job keeping out heat and cold air and regulating your interior temperature. When remodeling your house in Northern Virginia, consider upgrading your existing windows, as well as doors, with newer energy efficient models. Make sure to choose a low-emissivity (Low-E) glass that reflects heat back into your home during the winter, keeping it warmer, and away from your home in the summer, keeping it cooler. If you're not ready to tackle a home improvement project, try a few budget-friendly solutions like upgrading your blinds and curtains, weather-stripping and re-caulking your windows and doors.
3. Incorporate Energy Efficient Appliances
One of the most popular green home ideas is to start replacing older appliances and fixtures with new energy efficient products. That goes for air conditioners, refrigerators, dishwashers, oven ranges and washer and dryer units. In general, these appliances are designed to use energy more efficiently, or conserve water in some cases, which provides an extra financial perk.
For your bathroom, install a low-flow toilet to help conserve water. There are both gravity- and pressure-assisted models that significantly reduce the amount of water required to channel waste through your plumbing system, which saves you money and gradually reduces your overall water consumption in a significant way.
4. Use a Programmable Thermostat
Another step toward an eco-friendly home is installing a programmable thermostat, which monitors your cooling and heating systems using smart technology to waste less energy. To boost efficiency, you can set the thermostat for about 68 degrees while you are at home during the day, and then reduce heating and cooling at night or while you're at work. You can also control the device remotely from an app, even from miles away. Another benefit of a programmable thermostat is that it provides you detailed data on your energy usage so you can make conscientious changes to reduce your consumption.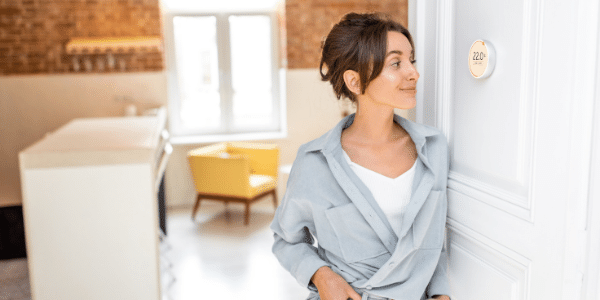 5. Swap for LED Bulbs
One simple, budget-friendly idea for a greener house is to replace all your regular lightbulbs with LED bulbs. LED lights are advantageous because they use less electricity, making them more energy efficient. They're also safer because they don't get as arm as incandescent lightbulbs.
6. Decorate Your House with Plants
While it's a myth that having potted plants in your home can help purify the air, they have other benefits, such as making the space more inviting and peaceful. Biophilic décor helps create a tranquil environment, which may improve your mood and comfort while at home. It's also simple enough to grow a few herbs from small containers in your kitchen or out on a porch, which gives you access to fresh rosemary, oregano, dill, basil or other plants when you're cooking.
7. Use Repurposed and Recycled Materials
When you're renovating your home in Northern Virginia, you can make it greener by using salvaged wood, discarded metal and other recycled materials that provide the same level of durability while helping to reduce waste. If installed properly, these materials lend unique character and charm to your home while blending into the chosen design aesthetic of your remodeled space. Bamboo flooring is also an environmentally friendly option that is both durable and moisture-resistant.
Another idea is to focus on areas where you can transform the atmosphere of your home without wasting materials. For example, rather than installing entirely new cabinetry, you can reface your existing units so they look fresh and clean. You may also be able to salvage windows and doors.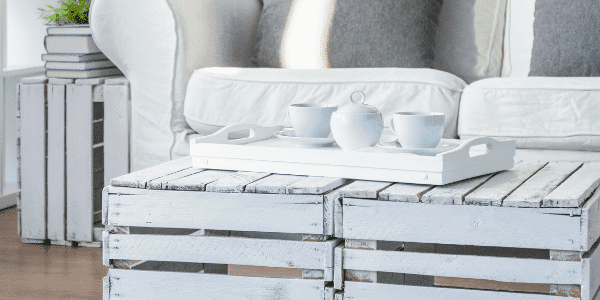 Remodeling for an Eco-Friendly House
Creating a more sustainable lifestyle begins with your home. Renovating the space to be more energy efficient is a major step in the right direction. At Silva Construction, we can provide a variety of remodeling services, from window replacements and repair projects to kitchen and bathroom makeovers, to help you make your residence in Northern Virginia more nature-friendly while also improving function and design.