How Much Does An Addition Cost In Arlington, Virginia?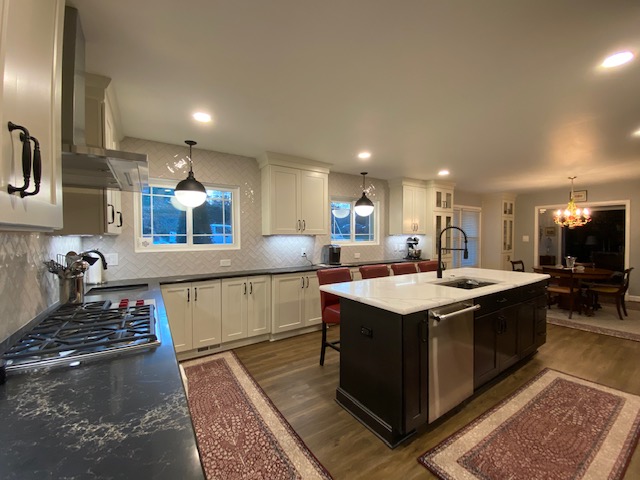 The price estimate for an addition depends on several factors. What type of room will you be adding, how many square feet will it be, and what functions do you expect out of the addition? Home additions also vary based on where you'd like to add on to your home. Will you build-up or bump-out?
A primary suite on the first floor, with a full bathroom and a walk-in closet, will likely cost significantly more than a game room on the second floor, even if they're the same size. Plumbing, fixtures, and finishes are half of the estimate equation, while structural materials and labor are the other.
So, how much does it cost to add a primary suite, a bathroom, or simply a 20x20 room?
Build Up Vs Bump Out
Many homeowners who want to add on to their homes are met with the decision of whether to build-up or bump-out. The decision depends on the home, your property, and your surrounding neighborhood. If the decision comes down to which option will be most cost-effective, this will depend on the type of addition you're planning. Adding a guest suite with a bathroom is a very different price per square foot than simply adding an office. With these considerations in mind, let's break down the pros and cons of each and what affects the cost per square foot.
Why choose a build-up addition and how much does it cost?
The decision to build up is usually affected by how much yard space you'd lose by bumping out, if the neighboring homes are also multi-level, the type of room or rooms you plan to add, and if you would exceed the setback requirements on your property.
Common additions for a build-up are primary suites, a guest bathroom, additional bedrooms, and office space. Price per square foot varies tremendously when you begin to add mechanicals, like plumbing, and added structural needs, like having to support the weight of a filled bathtub. When you compare apples to apples, or bathrooms to bathrooms, building up is less expensive than bumping out. On average, building up will cost homeowners between $180 and $350 per square foot. This is because materials and labor costs are less when building up when you compare like spaces.
Why choose a bump-out addition and how much does it cost?
Many homeowners choose the bump-out option based on whether they choose to age in place, there are accessibility concerns, or perhaps there are height restrictions in the neighborhood. Bumping out does mean you will lose some yard space. As mentioned before, a bump-out addition does require more labor and materials than a building up if you compare similar room functions, and will cost more. On average, a bump out will cost $300 to $375 per square foot.
However, some additions just make more sense as a bump-out. A kitchen expansion, a mudroom, a half bath meant for dinner guests, a dining room, or an all-seasons room are perfect examples of additions that aren't suitable for building up.
Addition Cost: Room By Room
Full Bathroom
Adding a full bathroom in Arlington can cost on average between $98K to $171K and possibly well beyond, depending on the size and amenities. With bathroom additions, the plumbing, electrical, tile work, shower installation, the bathroom vanity, and countless other optional features are all on the table. Bathrooms can range from a simple three-piece basic room to a total spa-worthy retreat complete with heated floors, a steam shower, and all custom storage.
If a bathroom addition is on the ground floor, you'll also have to factor in the additional foundation of a bump out and the added materials and labor that would require. Of course, the average cost of a half bath would come in below the average of a full bath. To best understand your options and what an estimate might be, consult with a designer or custom home builder.
Primary Suite
A primary suite includes a bedroom, a bathroom, and a walk-in closet and costs an average of $265K to $540K in Arlington, Virginia. Turning a standard bedroom into a primary suite entails adding 22 x 16 feet of space to make room for a bathroom that includes both a freestanding tub and a separate shower, a vanity for two, and other custom touches. The higher end of the estimate, and above, include higher-end features. You could expect a fireplace with a sitting area, a large dressing room with custom storage, and the spa-worthy amenities mentioned above. Of course, with any addition or remodel, the more custom and high-end each element is in your space, the higher your estimate.
Basic 20 x 20 Addition
Adding space that requires less mechanical equipment than a bathroom or kitchen includes living rooms, offices, and bedrooms. A basic space can also be a library, sitting room, playroom, or any other space that doesn't require more than a climate-controlled walled-in room with molding, paint, flooring, and lighting.
Generally, these rooms are on the lower end of the average costs, and you can likely see why. Calculating the cost is more complex than multiplying the square footage by the average cost of $180K to $350K but it's a great place to start to give you a good idea of what to expect going into your consultation with a custom home builder.
Tips to Control Your Costs
Getting the most out of your remodel or addition means controlling costs where you can so you can splurge in other areas. If you dream of a home office with lots of custom storage, paring back on the grade of your countertops or floors might be a great way to offset the cost. Maybe you're planning to sell in a few years and want to make sure you get the best return on your investment (ROI), then holding back on the ultra high-tech shower and focusing on the tilework instead might be the right choice.
To further keep control over your budget, work closely with your home remodeler during the design process and communicate every must-have. Don't rush this phase, as it can be the difference between getting it right the first time and change order after change order because of miscommunications.
Ready to Plan Your Arlington Home Addition?
Having the right design-build team to plan and deliver your home addition can be the difference between a stressful remodeling experience and a smooth and easy one! Knowing how to choose the right team is step one. Having a design and construction team under one roof is key to making sure your design goals and budget are well understood and remain the focus of the entire project, start to finish.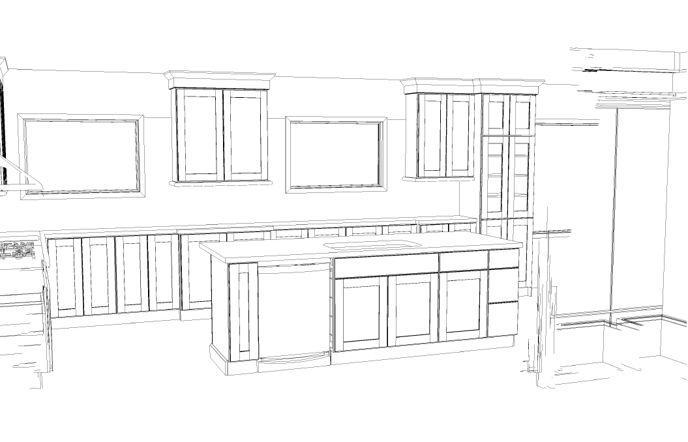 Silva Construction Group is a design-build firm in Northern Virginia with seasoned experts in carpentry, personalized installation projects, and decades of experience in home additions. Get in touch with Silva Construction Group to start planning your home addition then rest easy, because you're in great hands!