Best Home Additions for ROI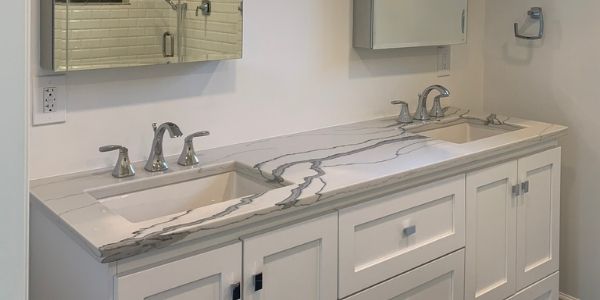 The funny thing about residential improvements is that the cost versus value home improvements aren't always the ones you would expect. Although everyone would love to have a luxurious spa bathroom, there are less obvious things that homebuyers consider more urgent, and therefore would be willing to pay for. This means you would have a better chance at recouping your expenses on those improvements or additions, as opposed to other potential additions.
So, always keep future needs in mind when making additions or upgrades to your home. Also, keep in mind that safety, essential functionality, ease of use, and maintenance upgrades always bring improvement value (for you as you continue to live in your home, and for future homebuyers). This isn't to say that a deep bathroom or kitchen remodel isn't a good investment—they can be. It's the scale and functionality you add that matters. So let's talk about how to prioritize home improvement projects so you get the most bang for your dollars.
Home Additions that Bring an Increase in Value
First, let's talk about additions to the home. These are fairly major home improvements that add space and functionality, whether you build up or bump-out. So when you ask, "What renovation adds the most value?" It's important to understand what "value" means. While future home buyers might love these new features too, if you really need this space, it will bring an increase in "quality-of-life" value to you as well:
1. Converting the Attic to a Bedroom
Research shows this can bring you nearly 94% in ROI. Usually, you are simply working with the space you have and improving it, thereby "adding" functionality to an underused space, which is always a smart move, both in terms of quality of life, as well as resale value.
2. Adding or Enhancing a "Flexible" Garage
If you already have a garage, making functionality, energy-saving, and storage enhancements will improve your quality of life, as well as impressing the next family who might live there. One other thing to consider is turning a garage into an "accessory dwelling unit" or ADU. These are essentially smaller, yet complete, added living spaces attached (or detached) from your main home. They have a bathroom, kitchen, living area, and sleeping area, all self-contained, with a separate entrance. Many families are adding these to make space for aging parents, other family members, or to rent out for extra rental income. The ROI depends largely on how you use the space.
3. Add More Closets
Storage space never goes out of style, and the more of it you have, the more you can ask for in resale. Most closet additions can get you nearly 100% ROI. It's all about using the space you have intelligently! You'll love it, and so will potential homebuyers.
4. A Light Kitchen Remodel
Upgrading to more useful kitchen cabinets, making better use of the space you have, refreshing the colors, and changing the light fixtures can bring between 80-90% ROI. The more intense the remodel, the more expensive it is, but if your plan is to really use that kitchen, a deeper kitchen remodel might add to your quality of life. And in real estate, everyone knows that kitchens and bathrooms sell homes.
5. A Light Bathroom Remodel
Speaking of bathrooms, a light remodel here will also bring anywhere from 80-90% ROI too. Again, a light remodel means upgrading fixtures, colors, lights, and other things to refresh the look and functionality of the room. Making any repairs to plumbing and improving the ventilation are also "invisible" but very valuable improvements.
More Small Home Improvements that Make a Big Difference
Some of these smaller home improvements will definitely answer the question, "What is a good ROI on home improvements?" Research has shown that these are the ones where you can expect the biggest boost in home resale value:
Improving the Insulation
This is one of those "invisible" home improvements that can save you significant dollars on energy bills. It's not visible, but it pays for itself in the long run— at almost 117% ROI!
Garage Door Update
"Curb appeal" is very important when it comes to resale value, and garage doors can take up a lot of that visual real estate as homebuyers pull up for a peek. A refreshed garage door that blends seamlessly with the rest of your home, and maybe adds windows for extra natural light is a smart move with about a 90% ROI.
Manufactured Stone Veneer Outside
Again with the curb appeal! Artificial stone veneer with waterproofing behind (an absolute must) is practically maintenance-free and incredibly durable. And it looks amazing. Some homeowners choose to upgrade things like this along with garage doors and front entry doors at the same time for a cohesive look and feel. Again, you can enjoy about a 90% ROI with this improvement.
Front Door Switch
Speaking of new and updated, refreshing to a new, steel, or energy-efficient front door is a very popular curb-appeal update that can also bring around 90% in ROI, both for resale and also for energy savings!
Perk up the Landscaping
Many real estate value researchers also mentioned that refreshing your landscaping was high on the list of updates, simply because it also improves that curb-appeal look again, and can make potential home buyers feel warm and fuzzy about your home before they even get out of their cars.
Meet the Lifestyle Remodeling Pros at Silva Construction Group
Your home improvement or addition needs are unique to your family, and the remodeling experts at Silva Construction group will help you come up with a plan that meets and exceeds your needs and expectations, on budget, with an eye toward ROI, and a timeline that sticks to your schedule. Take a look through our gallery to get some ideas on modern home additions and improvements that we have made for our clients, and when you're ready, schedule a personal consultation about your desired home improvement project.