How Much Does a Bathroom Remodel Cost in Northern Virginia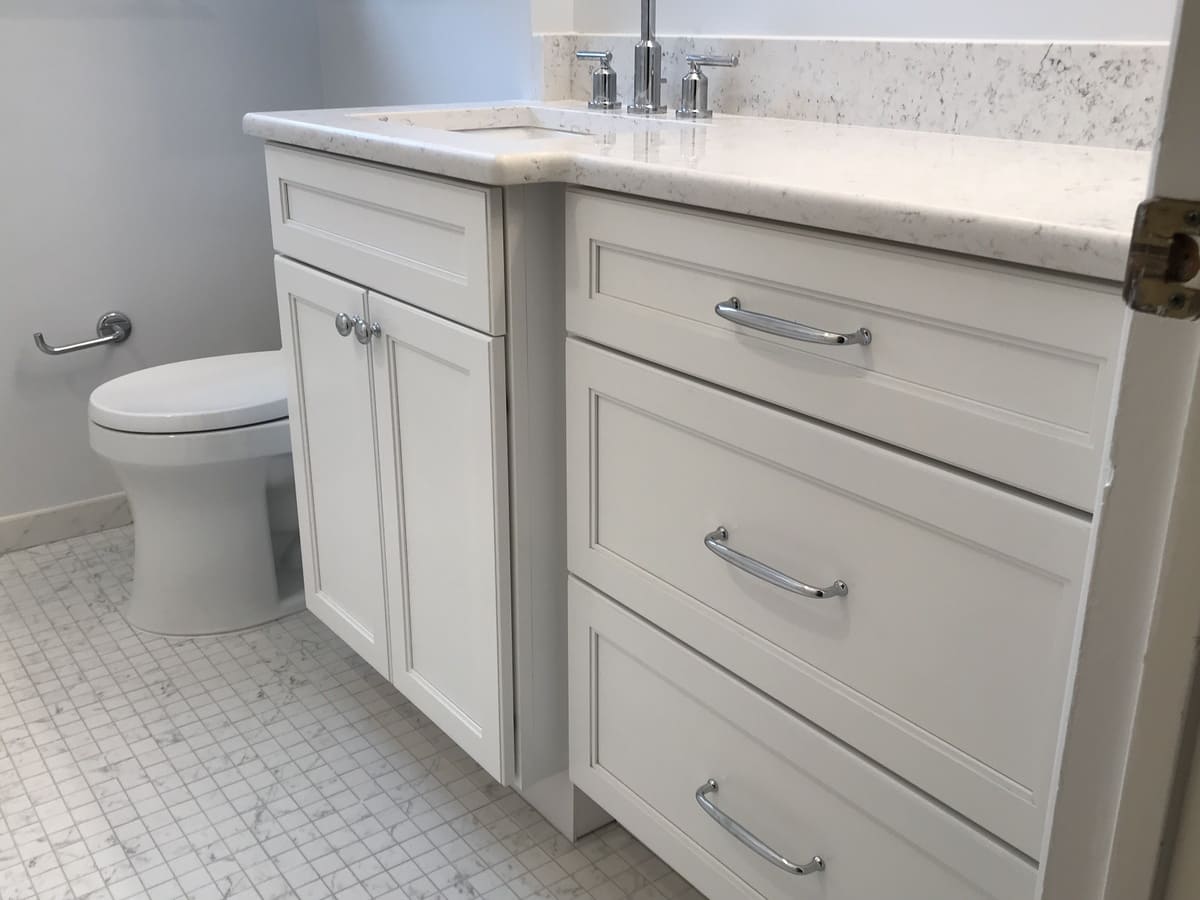 When it comes to home renovation projects, bathroom remodeling may not seem all that exciting. After all, it's easy to forget how much time you spend in that space, engaging in self-care and personal activities such as showering, shaving, and getting dressed.
On the flip side, bathrooms can also be shared spaces in your house that family members and guests are sure to utilize when visiting. For both your sake and theirs, it is gratifying to have bathrooms that are highly functional while also possessing design elements and features that engender an inviting, peaceful atmosphere. Whether you're planning to be in your Alexandria home long-term or preparing to sell it, a bathroom remodel can go a long way in creating that optimal environment.
How Much Does it Cost to Remodel a Bathroom?
As with any home renovation project, the cost of your bathroom remodel depends primarily on the scope of the project, the features and materials you choose, and the Alexandria bathroom remodeler you work with. With that in mind, it's important to first determine the purpose of your bathroom renovation.
If you're planning to sell, focusing on repairs and augmenting functionality tend to help you recoup the greatest percentage of your bathroom remodel cost in resale value, according to Angie's List. On the other hand, if you simply want to upgrade the space for your personal use and are less concerned with the resale value, that's a good reason to indulge on the specific features and finishes you prefer.
Remodeling's "2019 Cost vs. Value Report" breaks down the cost of bathroom remodels and additions according to scope, or what upgrades are included in each respective project. Although the numbers in the report are based on bathroom remodeling costs in Washington, D.C., they can give you a rough estimate of how much a similar project in Alexandria may cost.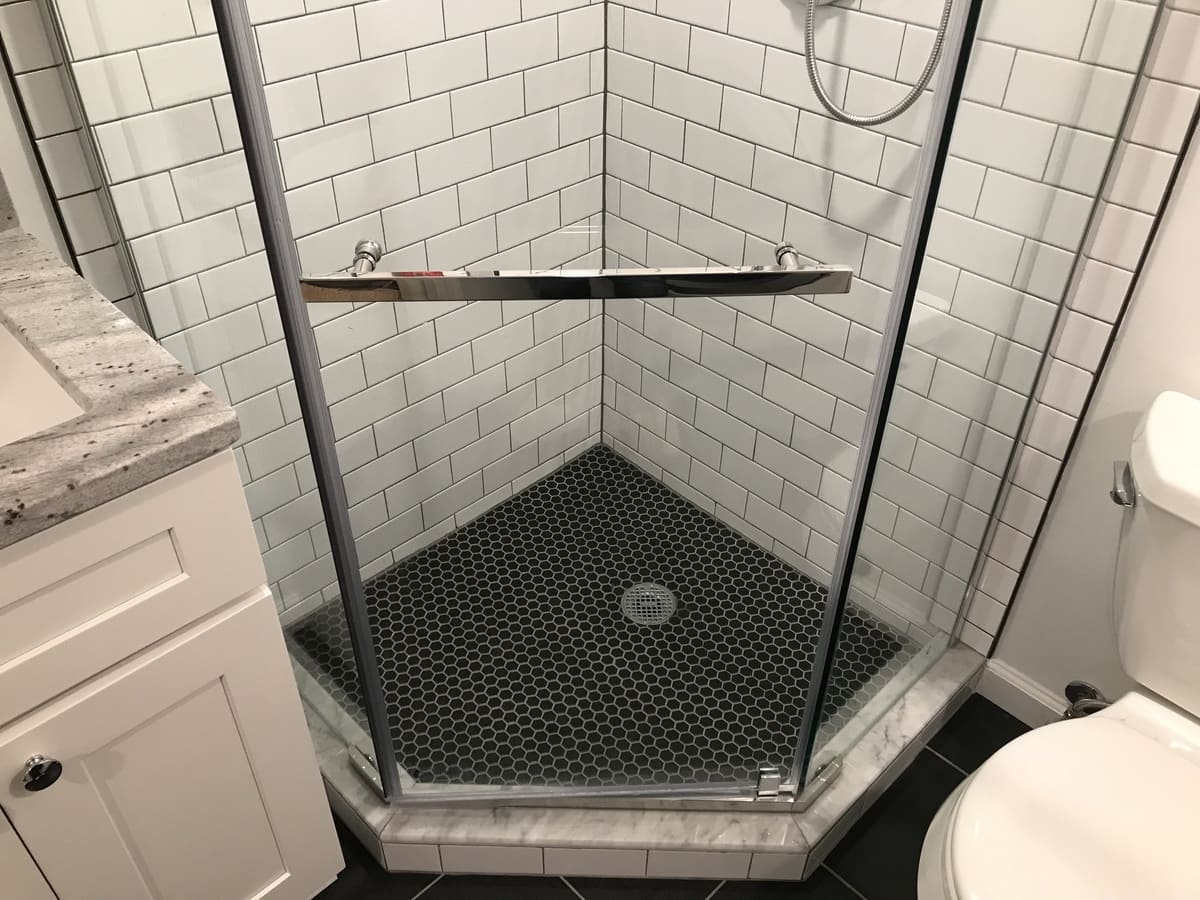 Bathroom Remodel – Midrange
The cost of a midrange bathroom remodel is typically $20,988, with a resale value of $14,654, or nearly 70%. This level of bathroom remodel includes replacing fixtures with common models, such as a standard white toilet, porcelain-on-steel tub with ceramic tile surround, solid-surface vanity counter, ceramic tile floor, and vinyl wallpaper or paint.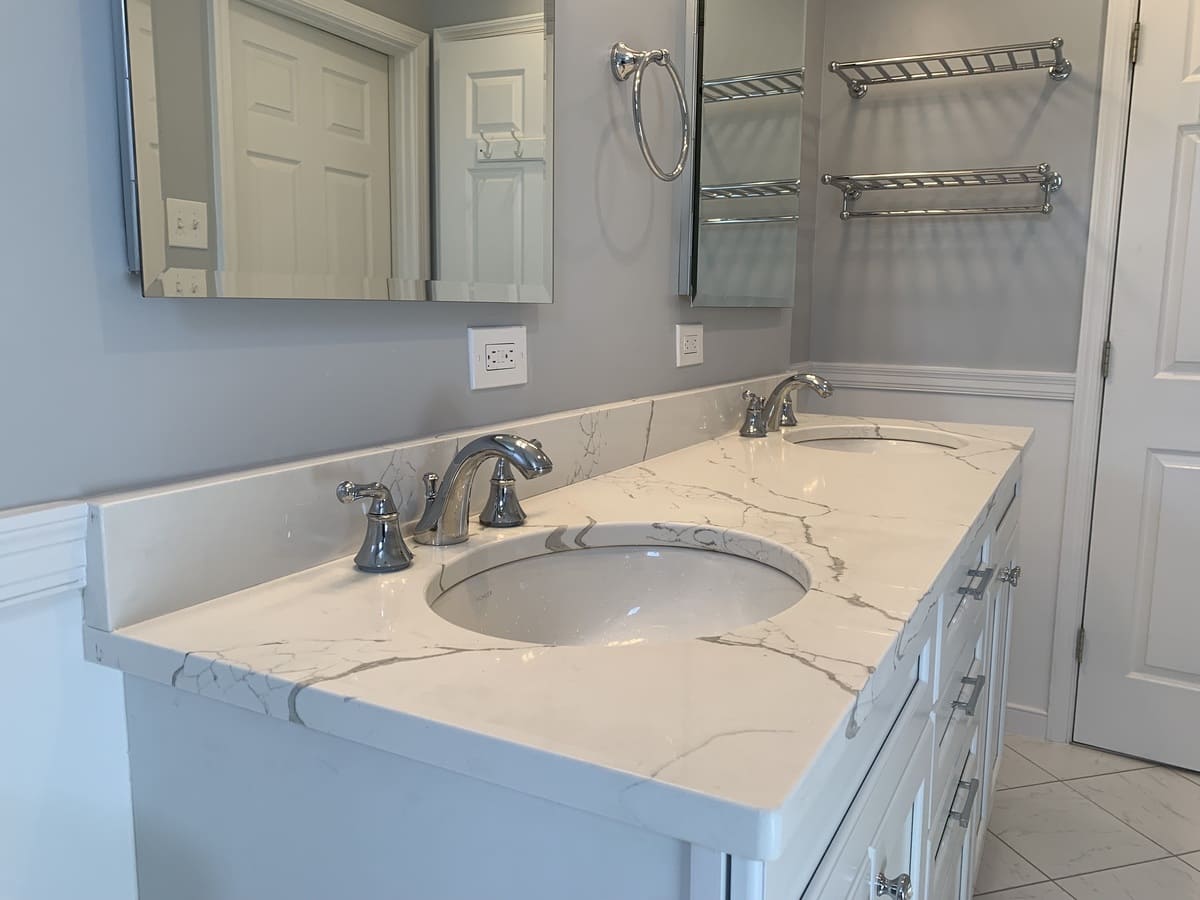 Bathroom Remodel – Upscale
For an upscale bathroom remodel, you can expect to pay closer to $66,215. Although the resale value is slightly lower than that of a midrange remodel – or 62.5% – it's still a worthwhile investment for many homeowners. For an upscale remodel, you not only update fixtures but may also move or expand them. Additional luxury features may include a freestanding soaker tub with high-end faucets, stone countertops, a compartmentalized commode area, spot lighting, and customized cabinetry.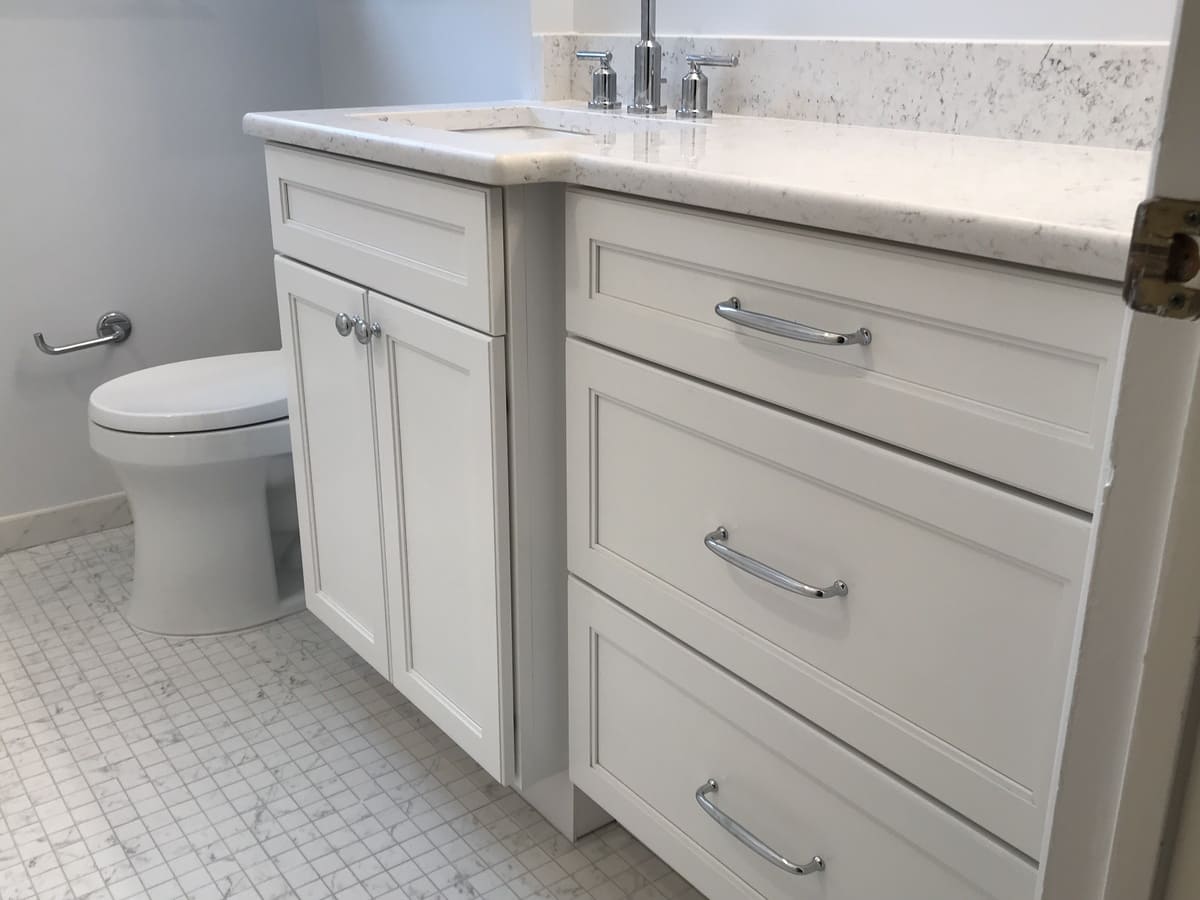 Bathroom Addition – Midrange
Another option for renovating your home is a bathroom addition. For a midrange project, the average job cost is about $49,288. The resale value is approximately $29,634, or 60.1%. These numbers are based on the addition of a 6-by-8-foot bathroom over a crawlspace that would include a white fiberglass tub/shower, a cultured-stone vanity top with a molded sink, a white low-profile toilet, a mirrored medicine cabinet, a linen storage closet or cabinet, ceramic tile floor, and general and spot lighting.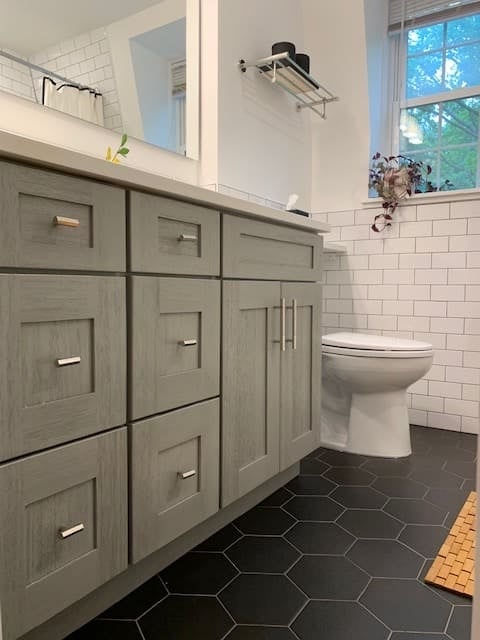 Bathroom Remodel – Upscale
For an upscale bathroom remodel, the average job cost is upwards of $90,300, while the resale value is about $54,993, or 60.9%. For an upscale bathroom remodel, think adding a new 100-square-foot master bathroom to an existing master bedroom. This addition would include many similar features of a midrange addition – although with more high-end materials and finishes – along with an extra sink, electric in-floor heating, a compartmentalized commode area, a freestanding soaker tub, a humidistat-controlled exhaust fan, and extended HVAC.
Bathroom Remodel: Cost vs. Benefit
Any type of bathroom upgrade – whether it's an addition or remodel – will typically result in increasing the value of your home. More importantly, bathroom renovations can transform a space you generally spend ample time in each day to make it more functional, comfortable and inviting. Our team at Silva Construction Group can collaborate with you on what bathroom upgrades are most suitable for the space you have and then develop a budget based on your project specifications.
"The Value of a Bathroom Remodel." Angie's List. Accessed online at https://www.angieslist.com/articles/value-bathroom-remodel.htm
"2019 Cost vs. Value Report." Remodeling, Hanley Wood Media Inc. Accessed online at https://s3.amazonaws.com/HW_Assets/CVV_Assets/2019/Professional/washingtondc.pdf"
The Value of a Bathroom Remodel." Angie's List. Accessed online at https://www.angieslist.com/articles/value-bathroom-remodel.htm
"2019 Cost vs. Value Report." Remodeling, Hanley Wood Media Inc. Accessed online at https://s3.amazonaws.com/HW_Assets/CVV_Assets/2019/Professional/washingtondc.pdf[/x_text][/x_column][/x_row][/x_section]