Why Hire a General Contractor for Your Remodel?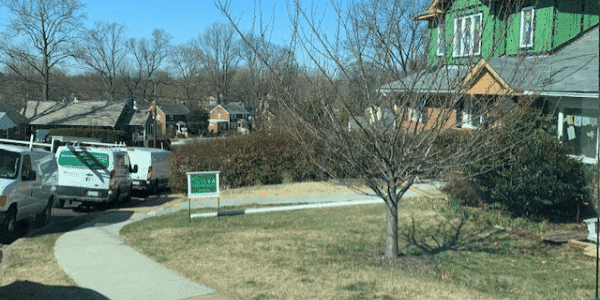 The time has come to remodel your home in Northern Virginia. Maybe there is a specific space you're tackling, like a kitchen or bathroom, or you plan to update the whole house for improved comfort and quality of life. Either way, it's easy to get caught up in the excitement of how much better your space will look and function once the project is complete. The process of getting there, however, is a bit more uncertain.
Achieving a positive and rewarding home remodeling experience is not a given. It depends on having the right team on your side and the ability to manage them effectively to make the most of your investment. That's where a general contractor comes in.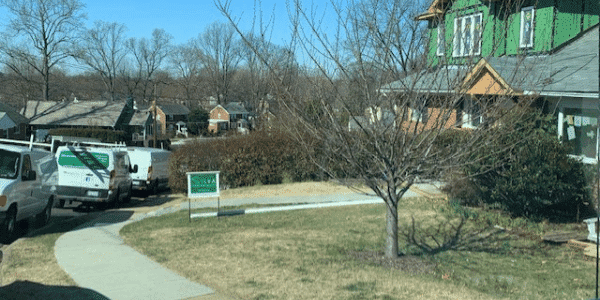 Do You Need a General Contractor to Renovate?
In Northern Virginia, you are permitted to remodel your own home without the help of a general contractor. You will need a permit for most renovation projects, though. That process alone can be challenging if, like most homeowners, you haven't done it before. You still have to make sure your project is up to code, even though it's on personal property. Along with acquiring permits, you must have inspections at your house during the remodeling process.
Some examples of projects that don't require a permit include:
Painting interiors or exteriors

Repairing plaster, siding and drywall

Installing new floor coverings

Adding insulation

Refurbishing or installing cabinetry

Repairing or replacing handrails or flooring on your deck or porch (you need a permit to repair or replace structural elements)

Installing or replacing rain gutters and downspouts

Building recreational equipment

Replacing your electrical water heater

Installing a security alarm system

Replacing your windows
Any minor projects, like replacing light fixtures, upgrading cabinetry hardware or switching out appliances, are also simple DIY projects you can tackle around your house in Northern Virginia without fussing with permits and inspections.
Benefits of Using a General Contractor in Northern Virginia
Although hiring a general contractor isn't required by Virginia law, this decision can benefit the quality of your remodel in several ways, as well as the experience you have doing it. From start to finish, a licensed remodeling contractor takes the reins for your project, coordinating between various vendors, subcontractors and tradespeople. Here are some of the benefits of entrusting your Northern Virginia home renovation to a qualified home contractor:
1. They Handle Permits and Inspections
As noted above, most major home remodels that involve structural and electrical work require permits. If you hire a remodeling contractor, they will take this responsibility off yours hands. They know which permits you will need and how the process works because they've done it multiple times. You can rest assured the design they develop for your home remodel will adhere to local codes and regulations. The contractor also can schedule your inspections with local building officials.
2. You Have a Warranty
Most licensed professionals warranty their work in terms of both the materials and the craftsmanship. If any part of your new kitchen, bathroom or other space doesn't function properly in the months following your remodel, you can fall back on that warranty to have your contractor address the problem. Additionally, by hiring a licensed contractor, you become eligible to receive monetary compensation from the Contractor Transaction Recovery Fund in case of improper or dishonest conduct, according to the Virginia Board of Contractors.
If you attempt a project on your own, you have no recourse if it doesn't go well or certain features aren't up to snuff.
3. They are Licensed and Educated
Licensed contractors possess the necessary education and experience to perform the work competently. Plus, they coordinate between specific subcontractors and tradespeople for your job and make sure those professionals are properly licensed as well. Your remodeling contractor may also possess their own specialty contracting licenses to be able to execute more aspects of the remodel in-house.
In order to maintain their license, your contractor must ensure their work meets code requirements and industry standards. You don't have to worry about them taking shortcuts or skimping on quality.
4. They Can Pre-empt Potential Problems
While you may be relatively new to home remodeling, your general contractor is not. At this point in their career, they have accumulated a wealth of firsthand experience and know what to expect. They are aware of what issues can arise in the home-remodeling process and how to prevent or mitigate them so as not to delay the construction timeline. They know the feasibility of installing certain features within certain spaces, as well as the average cost of different materials, appliances and finishes. You have access to this knowledge during design and construction, enabling you to be an informed decision-maker and feel more confident that what you envision in your mind is what will come to fruition. You also can collaborate with your remodeling team to implement cost-saving measures and ensure your renovation project stays on budget.
5. You Don't Have to Deal with Liability
By hiring a licensed general contractor, you are relieved of liability if someone gets hurt while working on your project. They take responsibility for their crews and subcontractors. During unprecedented times, like the COVID-19 pandemic, they also will adhere to the proper rules and regulations temporarily imposed on the remodeling industry. On that note, however, it's important to make sure your home improvement general contractor is properly bonded and insured before you select them for your project.
Hiring a Qualified Remodeling Contractor in Northern Virginia
Home remodeling is often viewed as a stressful experience, especially with such a significant amount of time and money on the line. However, that doesn't need to be the case. Hiring a trustworthy, reliable general contractor can help alleviate that stress and empower you to maximize your investment. No matter the size and scope of your home improvement project, our team at Silva Construction Group is ready to provide unwavering quality, commitment and customer service to give you the positive experience you deserve.