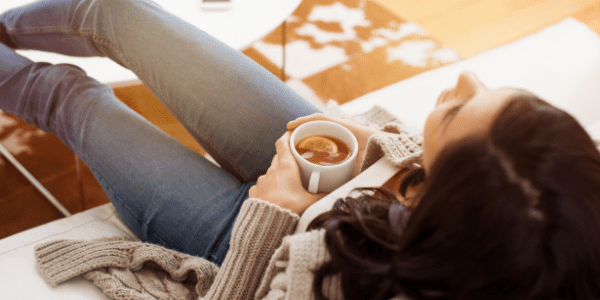 There are several good reasons for remodeling your home in Northern Virginia: integrating a new design style, making a room more functional, adding livable space or creating better storage solutions.
As 2020 comes to a close, you also may be compelled to undertake a home improvement project that makes the space more relaxing for you and other household members. With the challenges brought on by this year for many families, the goal of promoting wellness at home has become more important than ever.
What Renovations Make Home More Relaxing?
You can make your residential space a more serene, relaxing environment with improvements that contribute to self-care at home and a higher quality of life. What that looks like for you and your family depends on various factors, including your daily routine, your lifestyle and your preferred leisure activities. To help you with developing a home remodeling plan, here are a few quality-of-life improvements to consider:
1. Creating a Spa-Style Bathroom
One of the best ways to enable relaxing at home is to build a spa-style bathroom with luxury finishes, a standalone bathtub and spacious walk-in steam shower. You can make the space warmer and cozier by installing a source of radiant heat underneath your flooring or even a small stove or fireplace. Another way to evoke a serene environment is by including upscale furniture, such as a plush armchair or stool. Finish off the look for your bathroom spa with open shelving for plants, candles and simple décor and gauzy curtains that let in sunlight.
2. Optimizing Flow of Natural Light
Natural light is a key part of improving physical and physiological health and wellness in the home. It boosts your focus, energy and mood and helps regulate your sleep patterns. You can increase the amount of natural light in your home by adding extra windows, replacing wall space with glass blocks, and using reflective tiles in your kitchen or bathroom. Also, hanging a mirror opposite a window allows it to reflect sunlight around the room.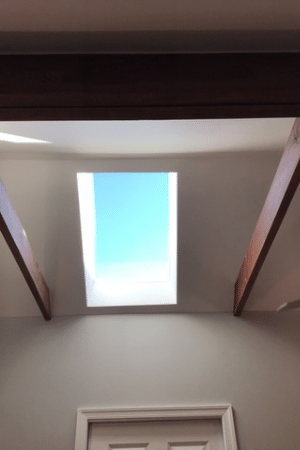 3.Designing a Meditation Space
Another remodeling project centered on self-care is creating a home oasis, or a small space where you can escape the bustle and activity of daily life and relax by yourself for a few minutes. It doesn't need to be a large area, but it should grant some privacy and seclusion for you to meditate, read, practice yoga, draw or engage in whatever activities help you feel calm and centered. If you don't have a whole room to dedicate to this purpose, consider building the space in a corner under the eaves or beside a sunny window. A shoji screen can also be used to divide a room.
4. Adding an Outdoor Living Area
Getting outdoors for fresh air and sunshine is one of the best ways to take care of yourself. If you don't already have an outdoor living space, such as a deck or porch, consider building one. If you have an area you use for cooking and dining outdoors with friends and family, create a separate space that is calming and restful. Whether you construct a small, covered patio, gazebo or simple arbor, it can serve as place for personal reflection and quiet chats with loved ones. Some comfortable outdoor furniture, billowy fabric drapes, a fresh water source and planters with flowers and herbs can make your patio the perfect spot to unwind.
5. Building a Home Gym
Self-care isn't always about relaxing or laying low. Your idea of self-care may include maintaining a specific fitness routine and being active to relieve stress. What better way to accomplish that goal than to build an in-home gym? This popular home improvement can fit with nearly any empty space, although basements are especially well-suited for this purpose. You don't have to undergo major renovations to prepare your basement—or another space—to serve as a gym. The most important tasks are improving ventilation and air quality, installing proper insulation and laying down new flooring.
6. Painting with Soothing Shades
Colors affect mood so you should think through what atmosphere you wish to create in various spaces throughout your home and paint them to match during the remodeling process. Cool greens and blues can enhance a calm, relaxing environment, especially in a bathroom, kitchen or your new meditation space. If you prefer warmer colors, consider muted shades of peach, mocha, rose and taupe. Additionally, neutral colors like greige or creamy ivory are timeless and contribute to a clean, minimalistic look.
7. Layering Your Lights
When you're ready for winding down at night or waking up in the morning, you need the right lighting to set the mood. In addition to your overhead fixtures—which provide general lighting—install wall sconces, lamps and task lighting to help you create the appropriate ambience for any occasion. Another option is to install dimmer switches on overhead lighting so you can adjust them as desired. With the right combination of fixtures and lighting solutions, you can control the atmosphere in any given room.
8. Remodeling Your Basement as a Wine Cellar
A good option for your basement or another cool, dark space on your property, such as the area under your staircase, is to create a small wine cellar. Use the room to store your vintage wine collection or fancy liqueurs and top-shelf liquors. If there is enough room, set up a comfortable armchair or elegant end table and chairs where you can enjoy a drink with a friend.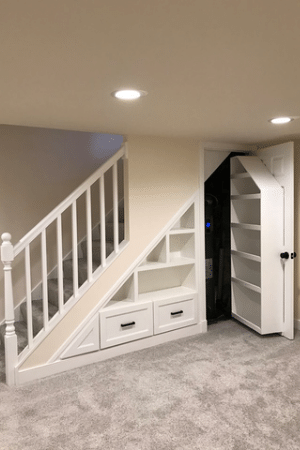 9. Integrating More Closed Storage
Clutter creates visual noise that can gradually increase your stress when you're around it day after day. As you're remodeling your home, focus on installing more closed storage where you can stow away your belongings and odds and ends so they don't make your room messy. Be discerning when decorating and create clean, cohesive design styles for each space in your house.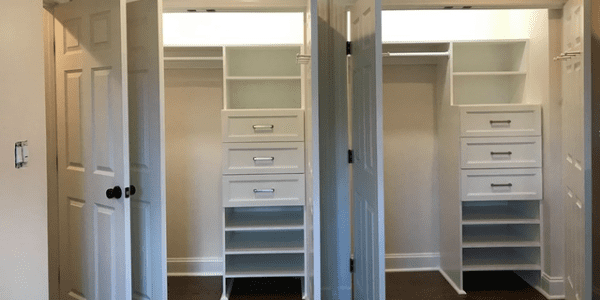 Enhancing Your Northern Virginia Home
Your home is the epicenter around which your daily life revolves. As such, it's important that it be a place of rest and relaxation. Silva Construction can help transform your home in Northern Virginia with improvements that are targeted toward wellness and self-care, whether that involves adding a deck, remodeling your kitchen or finishing a basement. Our remodeling services cover each step of the project, from planning and design to construction and completion.
Contact Us
to learn more and schedule a free consultation.