5 Tips to Design a Low Maintenance Home in VA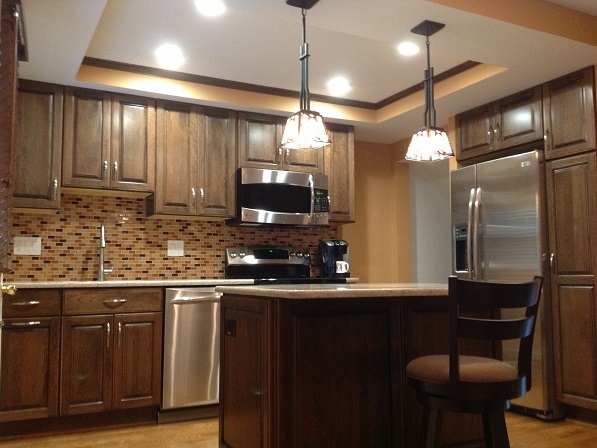 Whether you're building a new home in Northern VA or seeking to improve efficiency and decrease the upkeep required for your current home, a low-maintenance home is not only good for the environment—it saves you both time and money too! After all, who wants to spend their weekends cleaning and doing other household chores? Or spend their "free" time on repeated longer-term home improvement projects over the years?
If you're wondering "how to have a low maintenance home?", here are our top five tips for designing a low-maintenance home with an Alexandria, VA contractor:
1. Downsize Your House

Obviously smaller homes on smaller plots of land require less cleaning, upkeep, and yard maintenance. Downsizing to a condo or town home can be even better since these homes usually have an HOA that takes care of most of the major maintenance issues, including landscaping and other exterior upkeep.
2. Declutter Your Space

The fewer knick-knacks you have around the house, the fewer things there are to collect dust, so get rid of anything that isn't truly important. It also helps to have plenty of storage so you can put things behind closed doors, so they collect less dust. These are simple but powerful ways to create a less-cluttered, more organized, and easier to clean interior. Don't forget to donate your old stuff to your local Goodwill so that others can put to use the stuff you no longer need.
3. Easy-to-Clean Features

Choose simple light fixtures and consider alternatives to blinds that are less difficult to clean and collect less dust. Choose tile or wood floors over carpet for easier cleaning and maintenance. Choose cabinets that reach all the way to the floor or ceiling to help decrease the amount and difficulty of cleaning required. Consider installing floating toilets and install glass showers with clear shield treatment for easy cleaning. For countertops, choose an easy to clean material and colors that don't show dirt as easily.
4. Think Durable Materials

Natural materials like stone and wood are great options that stand the test of time. In most environments, tiles are sturdy and long-lasting too. By spending a little more upfront on quality fixtures and finishes and professional installation, you can save time and money over the long run. Did you know Silva Construction Group sells and installs custom tile? The possibilities are endless!
5. Low Maintenance Exterior

Reduce the upkeep required for the exterior of your home as much as possible. This will save you a lot of money and time and is also very eco-friendly. You can choose vinyl or brick siding instead of wood and consider the growing popularity of metal roofs as a great solution for less maintenance over other options. If you are responsible for maintain a lawn, replace grass and hard-to-maintain plants with low-maintenance options like plants that require less water, and grass alternatives such as pavers, gravel, and stones.

From beautiful kitchens, bathrooms, decks, windows, flooring, and additions to complete whole home remodels, Silva Construction Group has the experience and expertise to help you get the home of your dreams. Check out our portfolio of past projects to see for yourself, then be sure to contact us today to learn more about who we are and why Silva Construction is the right Alexandria, VA contractor for all your home improvement projects.