Remodeling with a Long Distance Client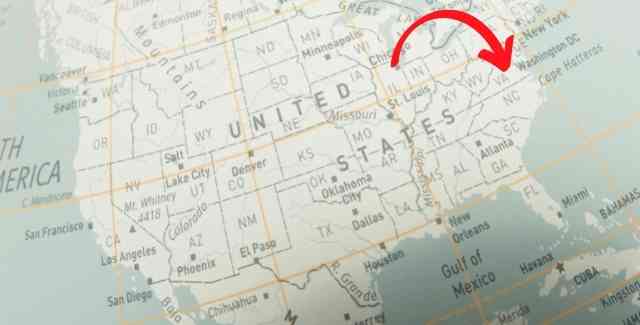 If you've ever gone through a home remodeling project before, you know how noisy and dusty it can get. Maybe you only had one room updated and were able to go about your life with the inconvenience for a few weeks. But what if you are remodeling your home on a much larger scale, with more space involved, more noise, and more dust? Although people can (and do) live in their homes during everything from kitchen remodeling projects to whole home remodeling projects, most of the clients we've worked with would have loved just living somewhere else during that time. So, is it possible? If you can budget for a rental home or apartment during the course of a major renovation, you'll be able to sleep when you want and use the kitchen and the bathroom at your convenience. Still, as a long-distance client, you likely have a lot of questions about how the process works. Here, we talk a little bit about how it works, and how you can prepare.
So, Can You Live in a House While it is Being Renovated?
Yes, you can live in your home during a whole home renovation. Many families do. It does, however, take a lot of preparation to set up different areas of your home to work as a makeshift kitchen, and you may have to set up sleeping arrangements in different areas as the work progresses, whether it's the second floor, the basement, or different sides of the house. You'll still need to pack up all of your stuff as if you were moving and keep out only the essentials as you hunker down in non-construction areas of the house. It can be incredibly stressful, especially if you have small children or pets, or if you're a person who is very sensitive to noise, however. And depending on the extent of your remodeling project, it could take anywhere from several weeks to a few months to even several months to complete the project to your specifications. Being honest about what you can handle, what you can budget, and whether or not you are able to accept living with the inconvenience and loudness during the remodeling timeline is something that will be different for each family. If at all possible, we do recommend, for your peace of mind and maintaining some quiet during the project, to have another place to live for the duration.
Peaceful Home Remodeling in Northern Virginia: The Vacation Renovation
Whether you rent a home during the course of the remodeling project, stay at a second home out of state, or have some excellent friends or family who will let you stay with them during that time, you will still want to be involved with and up-to-date on the day-to-day remodeling activities going on in your home. Even if you are out of town, the remodeling work can still move forward and you can still stay informed. It's all about communication.
How Should You Successfully Communicate with your Remodeler While You're Away?
During the planning phase, before you pack everything, put it in storage and move to the rental, or your friend's house, establish with your remodeling contractor how communication works on a day-to-day basis. And that starts from the very beginning:
1. Choose the Right Contractor
Make sure to check client reviews to get a sense of how good the contractor is at communicating with their clients and performing top-notch home remodeling. Are they reputable and do they stick to the budget and the schedule? Don't be afraid to ask for references and to ask a lot of questions upfront. This will give you a great indication of what it will be like to work with your contractor on a day-to-day basis, even while you are offsite.
2. Establish Ground Rules
The planning and design phase is the time and place for this to occur. Here at Silva Construction Group, we like to ensure that the planning phase is very detailed and meticulous so that clients have a good idea of what will be happening on any given day during the project as well. We will also set up modes of communication so that clients can log in and see pictures of the work, stay up-to-date on progress as we remodel from room to room, and communicate any concerns promptly as the project progresses. Modern technology enables us to give you video tours so you can see the progress on a regular basis.
3. Don't Be Afraid to Express Concerns Promptly and Respectfully
Your contractor really wants you to be happy. Our reputation is based on happy clientele, so we are eager to work together to create an outcome that you are truly delighted with. So, if you are not happy with something, do not wait until the work is almost done before you say something. Ask questions as soon as they arise, or if something doesn't look right, please let us know. We will check in with you every day to let you know how things are going, and are happy to field questions as they come to you.
Home Remodeling Arlington VA Style: Silva Construction Group, Inc.
For most families, it really does make the most sense to stay elsewhere during a whole home remodeling project. And we have a lot of experience making sure our long-distance clients feel involved, know what is going on, and are able to communicate with us effectively as the project progresses. So, if you are ready to start a major home renovation project, schedule a consultation today and we can discuss the particulars!
Have additional questions about doing a long-distance remodeling project? Comment them below: