Remodeling During COVID-19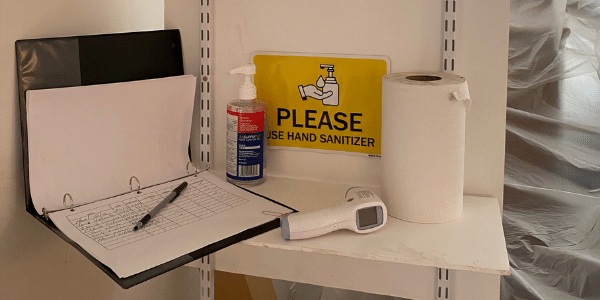 The COVID-19 pandemic has impacted numerous industries in Northern Virginia, and the construction industry is no exception.
While demand remains steady, remodeling companies have been compelled to explore ways to continue working without putting the health and safety of employees and clients at risk. For companies like Silva Construction Group, this has meant adopting new protocols and practices over the past year that will remain in place until the pandemic subsides.
What are Examples of COVID-19 Health Procedures?
Safety is always a top priority for companies in the construction industry. That's why they block off construction sites from pedestrians, wear protective gear and enforce safety practices while carrying out responsibilities on the job site. In 2020, as a result of the coronavirus, the notion of on-the-job safety has expanded a bit, along with how it is practiced. To develop new safety standards for the industry, remodelers have relied on guidelines and information from the U.S. Centers for Disease Control and Prevention (CDC) and Virginia Department of Health.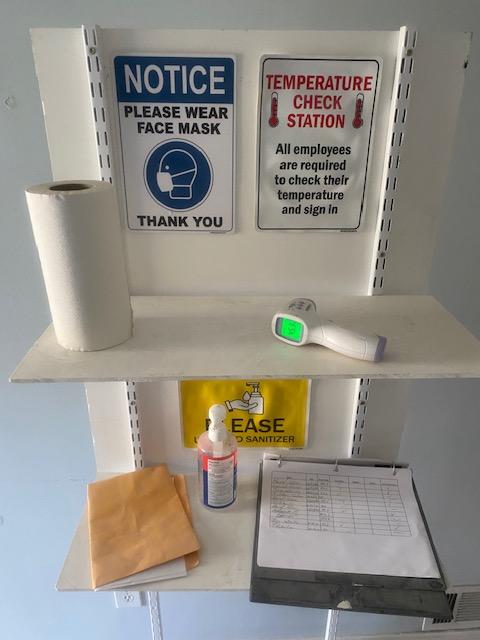 By putting in the effort to adapt and integrate these preventative measures, Silva Construction has made it possible for homeowners in Northern Virginia to move forward with renovation projects and residential upgrades amid the pandemic. You don't have to put your health and safety at risk by choosing to still remodel now.
Here is a look at some of the common safety best practices being adopted within the remodeling industry as a result of COVID-19:
1. Virtual Consultations and Meetings
Normally, you meet with each prospective remodeling contractor for a consultation to discuss your project and determine if they are a right fit before moving forward. In the past, those meetings often happened in-person. Now, you can schedule a phone call or video conference instead of meeting face-to-face to talk about the details of your project, including the budget, intended scope of work and your preliminary ideas. The proliferation of quality video-conferencing tools and new features on platforms such as Zoom, GoToMeeting, FaceTime and Google Meets have even made it possible for remodelers to set up a virtual tour of your home rather than scheduling an on-site visit. To make this procedure as effective as possible, make sure you set up a time when you won't be distracted or there won't be too much activity and background noise. You may also be asked to take measurements that can be used in preliminary drawings for the home remodel.
2. Sharing Information Electronically
While many remodelers were already using digital platforms and construction management software to file your project specifications, organize the schedule, and share updates, it's important during COVID-19 for both contractors and clients to look for ways to communicate electronically as much as possible. Once you're in the design phase of your remodel, you and your design-build team can exchange design ideas, reference pictures and other pertinent information via email, text message, phone or a specific software. Our team at Silva Construction can even give you ideas for the best touchless items to consider for your home given the current public health situation.
3. Social Distancing and Face Masks
At some point, it will become necessary for your remodeler to physically visit the job site. Eventually, construction workers, trade partners and others involved in the project will also have to be at your house. However, when members of the remodeling team are on the job, they practice social distancing and wear masks and gloves to help stop the spread of germs. They also are cleaning and disinfecting surfaces, equipment and shared supplies more often. Although it requires extra time and effort, it assists in creating and maintaining a germ-free environment that benefits both them and you.
4. Limiting Interaction with Homeowners
Another way construction teams are promoting health and safety is by limiting contact with you and other household members. You also can choose to be out of the house when the crew is working. This is especially worth considering if the project is in a high-traffic area or you're particularly worried about exposure. With Silva Construction, you will have access to the start and end date of the project, giving you the opportunity to know how long we will be in your home. You can plan ahead of time to do whatever makes you feel most at ease in this uncertain time. If you have questions or need to communicate with your project manager while you're away from the home, we are happy to schedule a phone or video call. We also can meet in person, wearing masks and conversing at a safe distance.
5. Keeping Sickness Away
If any of the crew members are not feeling well on a given day, they will not work at your home. At Silva Construction, we have adopted the implementation of sanitation stations at our job sites. Every day, persons who are scheduled to work have their temperature taken before entering your house. Clients can also help further the goal of everyone staying safe by informing us if someone in the home is sick. Having that information enables us to prevent our remodeling crew from potentially being exposed to COVID or another illness, and we can reschedule work accordingly.
Remodeling During the COVID-19 Pandemic
While the coronavirus has altered plans and caused disruption for family life in numerous ways this year, the good news is that you can move forward with plans to remodel your home in Northern Virginia in 2021. Better yet, you can do so safely, thanks to the extensive safety procedures and practices implemented by our team at Silva Construction Group. We care about the health and wellbeing of our employees and our clients, and we will continue updating our protocol as the situation with the pandemic evolves and we receive new guidelines from health authorities. In the meantime, we understand if you are nervous about remodeling during the pandemic. If you have questions about what we're doing to keep you safe, feel free to reach out to us.