How to Create a Budget for Your Remodeling Project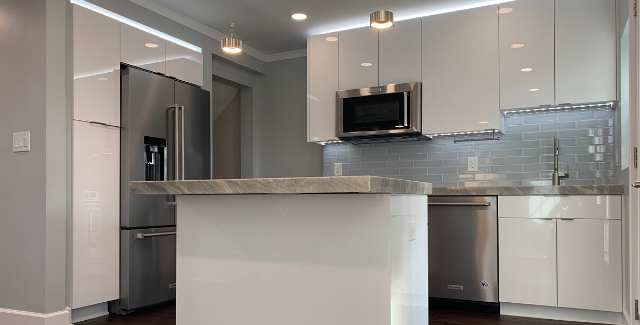 Preparing for a home improvement project is exciting as you envision how the renovation will improve the function, appearance, and value of your house. To ensure a positive experience, however, careful planning and preparation are a must.
Most importantly, you have to develop a budget for your remodeling project that balances what you want and need with what you can afford. Taking time with this process before you've finalized the design for your home remodel puts you in a position to experience a smooth construction phase with limited disruptions or unexpected costs.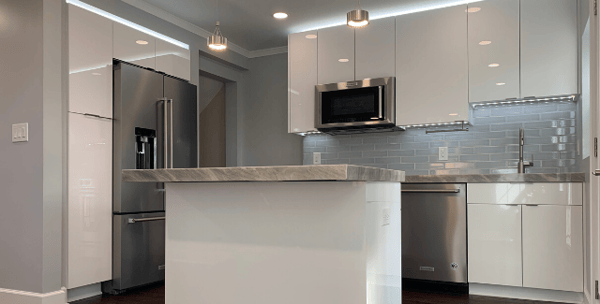 Steps to Creating a Remodeling Budget
One of the key benefits of carefully crafting a budget is managing expectations—for both you and your general contractor. If your remodeling team has a realistic expectation of what they have to work with, they are empowered to value engineer your project during the design phase, adhere to the budget during construction, and prevent scope creep. Meanwhile, you go into the project with peace of mind. Here is a look at three critical components of creating a budget for your remodeling project in Alexandria, Virginia:
1. Develop a Home Improvement Project Plan
In preparing for a remodeling project, you must first determine, "What do I want to accomplish?" Identifying priorities from the get-go helps you set guidelines and parameters for subsequent planning and budgeting. Are you remodeling your kitchen because it's outdated and no longer meets your family's needs? Are you upgrading the style of your bathroom for a modern look? Are you trying to add value to your home for a future sale? Do you want to create a more open floor plan? Are you remodeling a bedroom to make it suitable for an aging parent who is coming to live with you? Are you more concerned with function or form? The answers to these and other questions—and the priorities they reveal—become the foundation of your home improvement project plan.
Materials and finishes have a big impact on the cost of a remodeling project, so you must next identify where to save and where to splurge. Everyone is different, so the features or finishes you're willing to spend a little extra on depend on your lifestyle and particular tastes. For a bathroom remodel, a walk-in stone shower may be more important to you than having customized cabinetry. For a kitchen, you may be set on adding an island to make cooking and serving your family easier and more enjoyable, or you may want custom tile for its luxury appeal and added value. Make a list of the features, appliances, materials, and finishes you want so you can share it with your general contractor and they can give you a more accurate estimate for your project.
2. Request Estimates from Prospective Remodelers
The next step in creating a home renovation budget is to request quotes from a few general contractors in the Alexandria, Virginia, area. While they can't give you a specific number, they can give you a rough cost estimate. Getting quotes serves two purposes: 1) narrowing down who you want to contract with for the project, and 2) providing insight into whether you are on track with your budget and if you need to cut back or have room to enhance your home improvement project plan.
While some general contractors give free estimates, others will charge a modest fee depending on the scope of the project, so don't go overboard. Getting estimates from three or four reputable home remodelers that you've already researched is a good place to start. However, don't expect to get a hard quote until you've signed a contract with one of the firms.
3. Determine Your Financing for the Project
Another part of renovation budgeting is to assess your financing options. While paying for the project out of pocket has its advantages, many homeowners rely on other sources to at least partially cover costs. A few options to pay for your northern Virginia remodeling project include:
Home Equity Line of Credit (HELOC). HELOCS are secured loans that use your home equity as collateral, so you can typically qualify for lower interest rates. They provide you with a stream of revolving credit, which is especially suitable for an ongoing or lengthy home renovation project. You must make payments on time, however, or your home could be foreclosed.
Home Equity Loans. Unlike HELOCS, home equity loans—sometimes referred to as a second mortgage— are paid out as a lump sum and you pay them back over a set number of years using fixed monthly payments. Similar to HELOCS, you use your home to secure the loan, so you face similar risks by missing payments.
Personal Loans. A personal loan can help offset costs for a mid-size remodeling project, such as a kitchen renovation or window replacements. You can take out a personal loan through credit unions, banks, or even online lenders. Your qualification and interest rate depend on your credit score, so if you suffer from poor credit, you might only qualify for a personal loan with a high interest rate.
Government Loans. You may also check into whether you qualify for certain government loans, such as an HUD Title 1 Property Improvement Loan, or a cash-out refinance loan through Veterans Affairs.
Refinance Your Mortgage. If you'd prefer not to take out an additional loan, you can refinance your current mortgage for a new interest rate. A cash-out refinance that involves a bigger loan or lower interest rate gives you direct access to funds that can go toward your home renovation. Ultimately, though, you could be extending the life of your mortgage, which means it will take longer to pay off, and refinancing also is accompanied by a variety of hidden fees.

How Much Should I Spend on a Home Renovation?
The average cost to remodel in Virginia depends on the type and scope of your project, as well as the current rates for labor and materials. For instance, are you remodeling your basement or a kitchen? In Alexandria, Virginia, home renovations typically range from about $10,000 to $80,700, with the average hovering around $45,433 and some upscale projects surpassing six figures.
A bathroom renovation in northern Virginia can range between $21,322 for a midrange bathroom remodel to $66,935 for an upscale bathroom remodel, and about $90,871 for a bathroom addition. Meanwhile, a kitchen renovation in 2020 can range from about $24,000 to $134,000. Other Virginia remodeling estimates include about $15,000 for a siding replacement; between $14,000 and $20,000 for a roof replacement; and between $17,000 to $21,000 for a window replacement. You also will pay taxes and permitting fees for a large home remodeling project.
While some unexpected changes may occur because of weather, difficulty procuring materials, or other circumstances beyond your or your general contractor's control, you should avoid making adjustments once you've agreed on a design and construction is underway. Change orders are not only expensive but they also delay the completion of your project.
Virginia Home Renovations on a Budget
If you are remodeling on a budget, you must find a construction team that will work with you to find cost savings without sacrificing the quality of your project. Silva Construction Group is committed to quality workmanship and using a fine-tuned design-build process to give you a positive home renovation experience from start to finish.
Sources
"How to set your budget for a big home improvement project." The Washington Post. Accessed online at https://www.washingtonpost.com/lifestyle/home/how-to-set-your-budget-for-a-big-home-improvement-project/2018/03/26/acf2b7cc-2c7f-11e8-b0b0-f706877db618_story.html
"How to Pay for Home Improvements." Bankrate. Accessed online at https://www.bankrate.com/loans/home-improvement/how-to-pay-for-home-improvements/
"How to Finance a Home Improvement Project." Consumer Reports. Accessed online at https://www.consumerreports.org/personal-finance/how-to-finance-a-home-improvement-project/
"What I wish I'd known when budgeting for a renovation." Curbed. Accessed online at https://www.curbed.com/2018/1/30/16950746/renovation-home-budget-tips
"Home Renovation Costs in Alexandria, VA in 2020." Manta. Accessed online at https://www.manta.com/cost-home-renovation-alexandria-va
"Cost vs. Value 2020." Remodeling. Accessed online at https://s3.amazonaws.com/HW_Assets/CVV_Assets/2020/Consumer/washingtondc.pdf